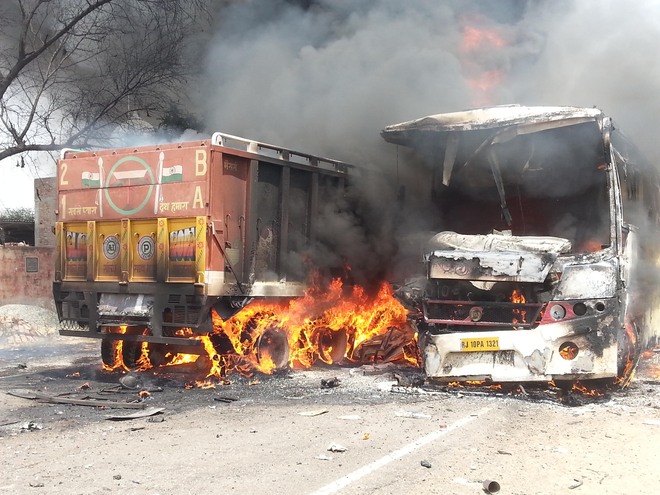 Bhiwani, May 17
A major tragedy was averted on the national highway 65 near Gaindawas village of the district when a private bus and a truck collided and caught fire today.
More than 50 pilgrims were heading for Mukam in Rajasthan, a Bishnoi community's religious place, from Fatehabad when their bus collided with a truck coming from the opposite side.
Panic gripped the pilgrims as both vehicles caught fire after the collision . While seven of them were referred to a Hisar-based hospital, including the truck and bus drivers owing to burn injuries, other pilgrims were discharged after first aid.
In the absence of fire brigade facilities, villagers attempted to douse fire by drawing water in buckets. Fire tenders from Bhiwani and Hisar reached the spot after an hour. — TNS
Top Stories