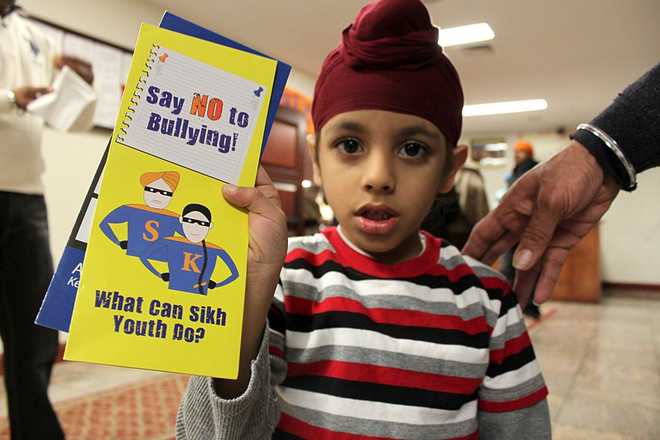 San Francisco, October 4
Amid growing incidents of bullying and discrimination against Sikh American, South Asian and Muslim students in the US, California has approved a law to provide a safer school environment for children from the minority communities.
California Governor Jerry Brown signed AB 2845, also known as the Safe Place to Learn Act.
"This is a landmark Bill for California that will curb bullying and discrimination in the classroom," said Harjit Kaur, Community Development Manager for the Sikh Coalition.
"AB 2845 ensures the right of every child to practice his/her faith freely in public schools," Kaur said.
According to the Sikh Coalition, 50 per cent of Sikh students and 67 per cent of turbaned Sikh American students nationally have experienced school bullying.
AB 2845 provides teachers, staff, and administrators with school and community resources to help prevent, identify, and remedy bullying and discrimination in the classroom.
The Sikh Coalition, the Sikh American Legal Defence and Education Fund, Asian Americans Advancing Justice-California, and the Council on American-Islamic Relations-California collaborated in helping draft and promulgate this Bill. — PTI