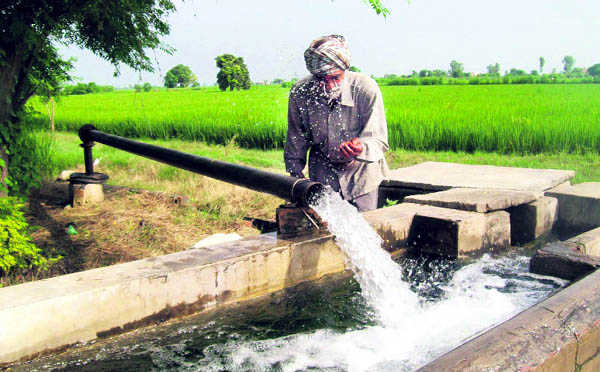 Ruchika M Khanna
Tribune News Service
Chandigarh, May 17
While Punjab is increasingly increasing using canal water for drinking on account of high toxicity in the ground water, it will now pump out this water for irrigation purposes.
The new tubewell connections – 1.25 lakh - will not just deplete the state's already depleted water table, but water pumped up from these tubewells pose a risk of contaminating the food grains and vegetables grown in the fields.
Sources in the Water Supply and Sanitation Department said that with high concentration of heavy metals in water pumped from the tubewells - lead, fluorides, nitrates, selenium, arsenic, iron, aluminum and mercury- they are sourcing canal water for drinking purposes in many parts of the state.
A sum of Rs 310 crore has been set aside for this purpose for 140 villages in Moga and 36 villages in Barnala.
While such projects in these two districts are ready for implementation, four other districts - Sangrur, Hoshiarpur, Gurdaspur and parts of Amritsar- too have to be shifted to canal based drinking water supply.
Sources say that once drinking water supply is drawn from canals the water from tubewells can be used only for washing clothes and for bathing- that too only in cases where the fluoride and mercury content is within permissible limits.
According to the latest data available from Bhabha Atomic Research Centre and Punjab Biotechnology Incubator, Moga has 111 habitations having uranium, 47 habitations having aluminum and 24 having lead - all beyond the permissible limits. In Barnala, the uranium content in 95 villages, aluminum in 19 villages and lead in two habitations were found to be beyond the permissible limits.
In these two districts, even the basic parameters in water, fluoride and iron were higher than the permissible limit forcing the department to switch over to canal water as is prevalent in most parts of Malwa region.
In Doaba and Majha regions of the state, the drinking water supply is mainly through 5000 tubewells. Even in these regions, the first aquifer and second aquifer (the water strata underground) have a high concentration of heavy metals.
"We are extracting water from as deep as 450- 600 feet to ensure clean water supply. Till four years ago, the drinking water supply could be drawn from 350 feet," said the officer.
While Punjab is slowly increasing its dependence on the canal-based water supply for apparent political considerations, the state is all set to add 1.25 lakh new tubewell connections.
Punjab already has 12. 76 lakh tubewell connections and the new tubewells will not just deplete the water table but also increase the power demand by 12-15 percent, say officials in the Punjab State Power Corporation Limited.
Top News
The network, which operated in the darknet and used cryptocu...
Railway Board has recommended for Central Bureau of Investig...
Amid pro-Khalistan sloganeering, the 39th anniversary of Ope...
Focus on ways to expand bilateral defence and strategic ties
Observers feel election campaign built around the possibilit...