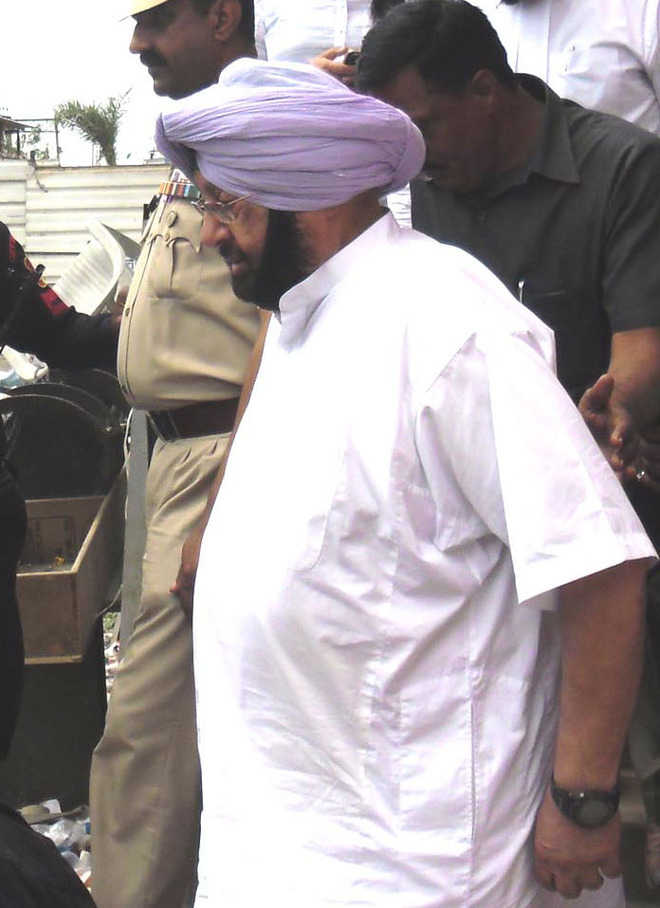 Akash Ghai
Tribune News Service
Mohali, April 5
To woo the state's youth ahead of the Assembly elections, PPCC chief Capt Amarinder Singh today announced to give preference to younger candidates.
Amarinder, who was in the town to furnish surety bond in a local court for his upcoming visit to the US and Canada, said the candidates would be finalised upon his recommendation. "Youth (leaders) will certainly be given preference while selecting the candidates," he said while talking to The Tribune at the residence of Mohali MLA Balbir Singh Sidhu.
He said 70 per cent of the state's population was below 40, so the youth power could not be ignored. He said the first list of candidates would be announced only after Baisakhi.
Admitting that the Aam Aadmi Party would eat into Congress votes, Amarinder said their nearest rival would be Akalis as they had staunch supporters in the state.
"The days of the Akali government are numbered, but the party has staunch vote bank. AAP is a phenomenon and the party will not be able to handle state affairs," he said, adding the party was "politically immature and does not have a single face to be projected as state leader".