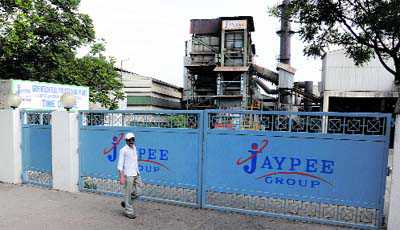 Tribune News Service
Chandigarh, July 13
The Chandigarh Municipal Corporation today moved the Punjab and Haryana High Court against the decision of the Jaypee group to close down the city's only garbage processing plant at Dadu Majra. The application is likely to come up for hearing tomorrow.
The MC has sought directions from the court to the company to open the plant in public interest.
The MC has also decided to approach the National Green Tribunal (NGT) tomorrow against the Jaypee decision. The Shimla MC has already filed a petition against the Jaypee group at the NGT for not accepting its garbage.
MC Commissioner B Purushartha said they would explore all legal options in the matter. He said they had written to the Jaypee group to start the plant and had submitted that the company could not shut the plant according to the terms and conditions of the MoU.
Despite repeated attempts, Jaypee plant in-charge RD Sharma could not be contacted for comments.
Earlier, the Jaypee group had written to the MC stating that it would close down the plant on July 11. The company had in the past also sent such letters setting a fresh deadline each time.
As the company has stopped processing garbage, the MC is now directly dumping around 250 to 300 tonnes of garbage at the dumping ground without processing. In February, the Jaypee group had threatened the MC that it would shut the plant on March 31 over non-payment of tipping fee by the civic body. Thereafter, the MC and company officials held a meeting and the decision was deferred.
In November last year, the MC House had rejected the agenda to provide tipping charges to the Jaypee group for processing the garbage.
A letter from the plant management was placed before the MC House meeting on February 29 in which it was stated that the plant management was suffering a loss of Rs 50 lakh every month and unless the MC paid the tipping fee, it would shut the plant on March 31.
Closure of plant Mayor's failure, says Cong
Congress councillors, including Pardeep Chhabra, Subhash Chawla, Mukesh Bassi, Gurbax Rawat, Sheela Devi and HC Kalyan, met the MC Commissioner and demanded that the MC should take all possible steps to end the problems of residents of Dadu Majra. They said the closure of the plant was the biggest failure of the Mayor, who failed to make alternative arrangements even though the management of the plant had warned the MC long ago. They demanded action against the plant.
Ex-councillor seeks action
Former councillor Chandermukhi Sharma, who had From page 1 first raised the Jaypee plant issue, today demanded action against all those who were part of the process to allot land to the Jaypee group. He said responsibility should be fixed on how the plant was allotted to the group without floating tenders. Work allotted without floating tenders The solid waste processing plant work was allotted to M/s JP Associates Ltd on the basis of its application dated November 27, 2004, and a presentation before the committee on May 10, 2005. No tenders were floated. In the RTI reply to Subash Kataria of Sector 17, the MC in 2010 had admitted, "No such tender was floated and work for setting up the garbage processing plant was allotted to M/s JP Associates Ltd on the basis of a presentation."