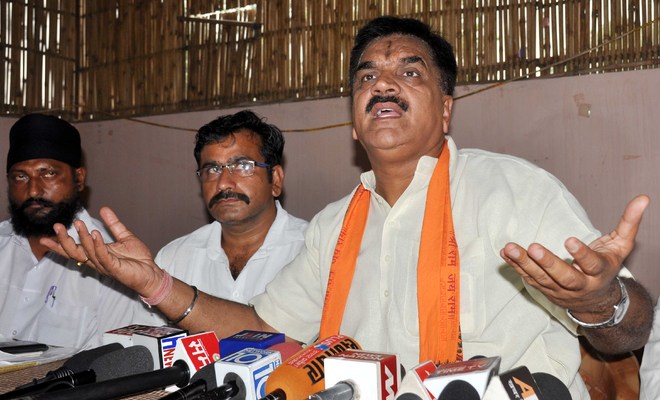 Tribune News Service
Dehradun, July 5
BJP legislator from Rudrapur Rajkumar Thukral yesterday charged Chief Minister Harish Rawat with denying him the Y-plus security, as recommended by Assembly Speaker Govind Singh Kunjwal, at the behest of a Congress leader.
"I have been told that senior Congress leader Tilak Raj Behad has threatened to resign from the party if the Y-plus security is given to me. Under pressure, the Chief Minister did not provide security to me. My life is under threat. I was forced to move a motion of breach of privilege in the House during the Budget Session in March 2015, after which Speaker Govind Singh Kunjwal ordered the government to provide the Y-plus security to me. However, the Harish Rawat government has failed to do so," said Rajkumar here yesterday.
He said Behad had unleashed a political vendetta against him and was using all power at his command to get false cases registered against him. "On one pretext or the other, Behad wants me to be behind bars so that I lose my membership of the Uttarakhand Assembly. Behad has not been able to overcome his defeat to me in the Assembly election in 2012," he said.
Rajkumar said Behad used the office of former Chief Minister Vijay Bahuguna to get false cases registered against me for the Rudrapur riots of 2011.
Top Stories