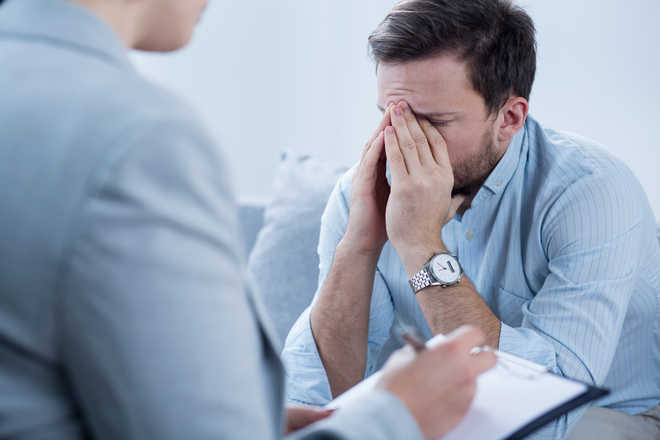 Dr Shailesh Jha
It has been said that the brain is the supreme organ in the human body and our physiological machinery operates after receiving instructions from the brain. This complex working of the human body can be compared to the working of an electrical circuit and as with any circuit, any 'breaks' in the system can hinder the functioning of the circuit altogether. So the brain-body disconnect relates to sexual health as well.
Optimal sexual health requires the body, mind and emotions to work together in synergy, the failure of which could lead to sexual problems such as erectile dysfunction (ED). Most men have, at some point experienced difficulty in getting or maintaining an erection. The problem arises when this becomes frequent enough to regularly affect sexual activity and intimacy in a relationship.
Unlike most medical conditions, erectile dysfunction also has a psychological dimension and a strong impact on those who suffer from it. Doctors are usually hesitant to look at the psychological issues that may be associated with a patient's ED. This means that the problem is often not fully addressed and the underlying emotional and/or psychological issues continue to persist. It is not enough to simply diagnose and treat ED; counselling and psychosexual therapy are equally important.
A person's state of mind has a huge impact on his ability to get aroused. This can be very stressful and lead to performance anxiety, even in patients who are undergoing treatment for ED. Stress hormones in men cause blood vessels to constrict, leading to decreased blood flow to the penis. This, in turn, causes difficulty in achieving an erection. The only way to break this difficult cycle is to counsel patients about their condition, from the time of diagnosis, during the course of treatment and if possible, as follow-up sessions after treatment, as well.
Depending on patient age and medical history, treatment for erectile dysfunction consists of oral medication, pump devices and in some cases, penile prosthetics. Patients must consult an experienced counsellor who can evaluate the extent of their ED, help them become more comfortable with their sexuality and examine, if any, underlying psychological or emotional issues that could be the root cause of ED. Such an analysis plays a big role in helping patients understand and manage their condition, eventually reducing or eliminating any psychosexual issues that may exist.
India has the world's largest young population which means that a significant number of these young men are at risk of developing ED because of factors such as stress, lifestyle and poor eating habits. The psychological impact of erectile dysfunction is understandably much greater on young adults as compared to aging men, affecting their ability to reproduce and have a healthy sex life.
Patients diagnosed with ED should not discount the importance of counselling therapy. Doctors treating these patients should recognise the psychosexual aspects of the problem and encourage implementation of a better referral system between specialties that diagnose and treat erectile dysfunction. This will ensure that patients, who are diagnosed with diabetes or CVD, for example, and show signs of ED, can also be referred to a trained psychologist/counsellor during their treatment, giving them a better chance of making a full recovery.
— The writer is associate consultant, psychiatry, Indraprastha Apollo Hospital, New Delhi
---
Top Stories