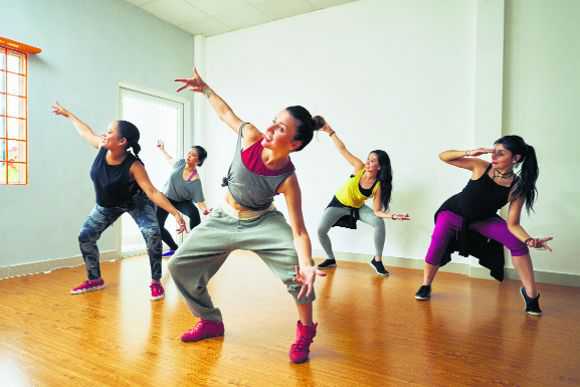 Gauri Chhabra
Education keeps evolving and enveloping new ideas into its folds. One such idea that has been gaining a foothold in public schools is that of integrating arts, especially dance, into the broader curriculum. For example, a complex science concept, photosynthesis is being taught in a simple and interesting way by using dance. The art form is used to teach students about elements of photosynthesis, i.e. water, sunlight, carbon dioxide, and chlorophyll.
The need to innovate
The genesis of the idea can be traced to the gurukul times when performing arts were interwoven in the curriculum and the students learned all the art forms from their guru, along with the main subjects. The concept is again gaining ground. Those in favour of the teaching methodology advocate for adequate time and support for arts in schools. Be it music, visual arts, theater or dance, the subjects are often sacrificed for the sake of science and mathematics.
For decades, arts education has been most dispensable. When the times get tough, an arts teacher is the last one to be hired and first to be fired. The concern is equally relevant when it comes to dance.
The increasing competition to improve test scores in subjects like maths and science also make it imperative for schools to think of ways and means to better student learning, and thereby test scores.
Integration in early years
Engagement in dance provides numerous benefits in terms of improving the learning ability in the most crucial years. Basic calculations and scientific concepts can be introduced through music, movement, and visual arts. Social skills, tolerance, understanding of the world around are also developed through theatre, singing, and dancing. Early participation in dance stimulates children's imagination and creativity. That in turn supports the development of the brain's prefrontal cortex, responsible for planning, self-control, reflection and other aspects of 'higher thinking'.
The many benefits
Better test scores: When teachers intersperse academic concepts with dance, students learn better and score higher on standardised tests. Integrating dance on a regular basis with language-learning curriculum helps one use appropriate vocabulary to communicate. Dancing gives language learners the opportunity to delve deeper into the cultural background.
It also helps learners to connect their learning to other disciplines, such as art, history, and even mathematics.
Improves concentration: Snappy concentration is a negative outcome of the hi-tech world. Students fail to cope up with tasks that demand a high concentration. To resolve this issue, schools have come up with longer duration of physical activities. A panel of researchers in kinesiology and pediatrics conducted a review of more than 850 studies about the effects of dance activity on school-age children. Most of the studies measured the effects of 30 to 45 minutes of moderate to vigorous physical activity three to five days a week on many factors — physical factors such as obesity, cardiovascular fitness, blood pressure, and bone density, as well as depression, anxiety, self-concept, and academic performance.
Based on the strong evidence in a number of these categories, the panel firmly recommended that students should participate in moderate to vigorous dance activity in a day.
Promotes collaboration: Dance education benefits students when it comes to social relationships, particularly among gender and age groups. Many forms of dance, including ballroom, are inherently social. They involve moving together in synchrony and empathy, with direct physical contact. Research proves that as a result of dancing together, there was a demonstrable improvement in students' abilities to cooperate and collaborate. In a survey in Los Angeles, 66 percent of school principals said that after being in the program, their students showed an increased acceptance of others, and 81 percent of students said they treated others with more respect.
Creates well-rounded personalities: The educational combination will also enhance social skills like empathy, resilience and adaptability. It creates well-rounded personalities. It makes students apply skills, knowledge, and experience to their careers and lives.
Helps overcome stage fear: Modern life, with all its gadgets and digital assistants, makes students breathe rapidly. The fight or flight response to any kind of fear exacerbates this type of respiration cycle. To counter these habits, learn how to breathe diaphragmatically. Dance preps you for just that. Also, students will overcome stage fear by remaining calm and lowering the heart rate.
Conclusion
Many public schools that have effectively implemented arts integration have either significantly reduced or completely eliminated the educational-achievement gap in case of economically disadvantaged students. Educators all over have started recognising that dance can be used as a catalyst for learning and creating a well-rounded personality.
As a part of curriculum
Known as arts integration, teachers use dance to explain mathematical and scientific concepts that many students find too abstract to grasp. For instance, watching ballet or performing basic ballet moves teach children about shapes, patterns, angles and rotational symmetry. Programmes, such as math dance, offer resources and workshops that integrate dance and math.
An integrated approach deepens students' understanding of math fundamentals, which provides a foundation for advanced math study. Also, dance can be used to teach ideas as diverse as chemical bonding, plate tectonics, and astronomy.
The more schools impart education through dance integration, the more they realise how dynamically it readies students for deep and complex learning.