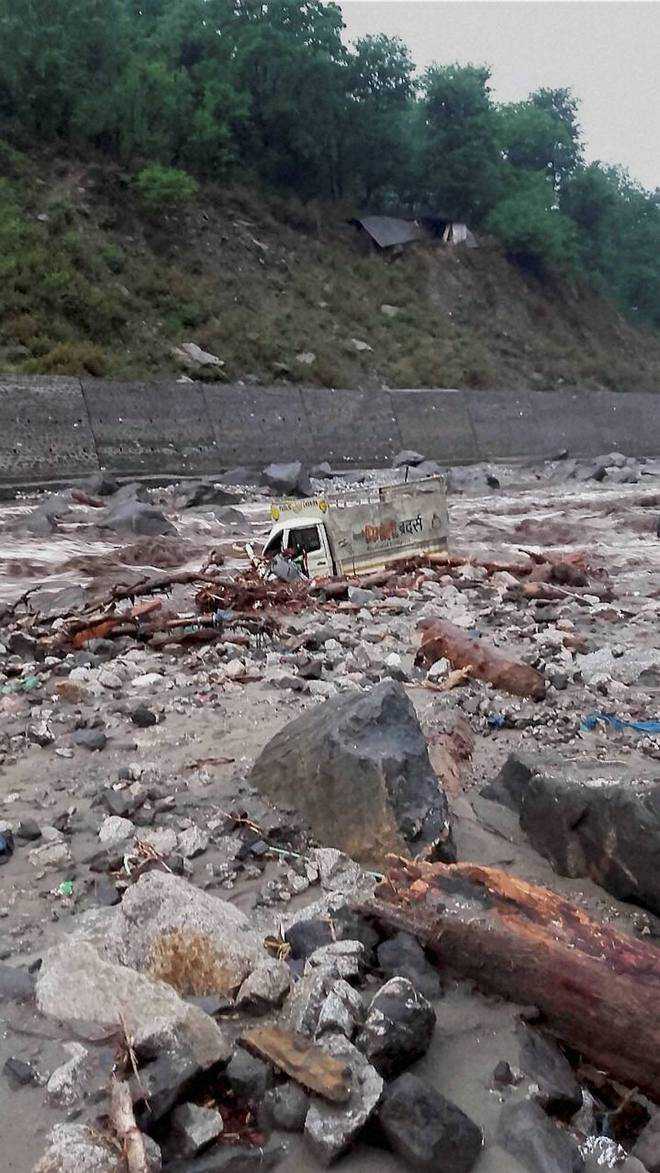 Tribune News Service
Mussoorie, May 8
Several houses were buried under debris following a cloudburst near the Barsali forests of Karnaprayag in Chamoli district early this morning. Also, many vehicles were swept away in the Pindar river, resulting in closure of the Badrinath highway.
The incident occurred around 7 am today and the scale of damage was so intense that vehicles were swept away in the Pindar river. However, no casualties have been reported so far.
Residents said the effect of the cloudburst was so severe that small rain-fed drains near Latugair got flooded.
Police and administration officials reached the place and began rescue operations that were on till the filing of the report. Reports of another cloudburst incident in Kaliyana village of the Barakot block in Champawat district were received. However, Tehri Garhwal CMO Dr Vinod Tolia said they had not received any information about it.
Top News
International body objects to 'undue influence' from 3rd par...
Russia has repeatedly threatened to fine sites - including G...