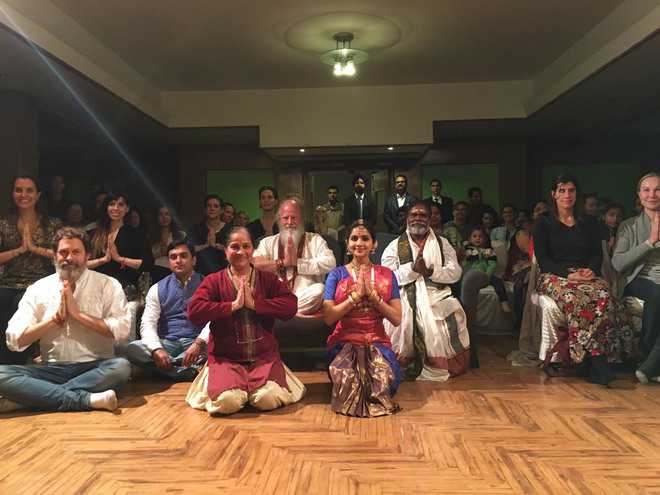 Tribune News Service
Dehradun, January 11
A Bharatanatyam dance recital by Neha Bhatnagar, one of the leading exponents of the dance form among the younger generation, was organised by Swarangan Events here today.
Swarangan Events is an initiative by a group of youngsters from the city to promote Indian classical and folk art forms and to nurture and propagate the priceless heritage among the masses.
Bhatnagar is a disciple of Padmabhushan Guru Saroja Vaidyanathan and Guru Rama Vaidyanathan. The performance was held for delegates from countries such as Russia, Canada, Netherlands and the United States of America (USA).
Neha began her recital with an invocation to Mahadev, a dev stuti. Also a curator, Neha explained the nuances of Bharatanatyam to the foreign delegates. She also related the dance form to Yoga in her explanations and ended the performance with an Ardhanishwar.
Some of the foreign delegates were moved to tears by the dance recital. They were of the opinion that Indian classical dances were both uplifting and meditative in nature.