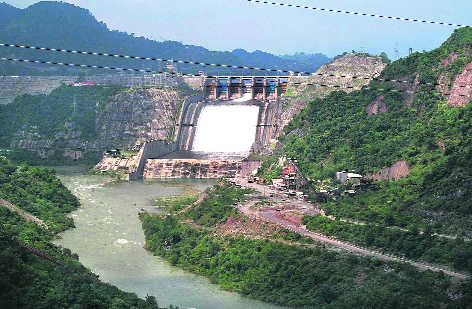 Amaninder Pal
Tribune News Service
Chandigarh, April 19
After remaining on paper for over a decade, the agreement to execute the ambitious 85 MW hydel project over Upper Bari Doab Canal (UBDC) system has been finally terminated by the Punjab State Power Corporation Limited (PSPCL).
The corporation had signed an agreement with Bhilwara Energy Limited, which was to start work in 2007. Conceived as Upper Bari Doab Canal (UBDC) - Stage –III project, five units were envisaged under the project. However, the project was never initiated.
The PSPCL claimed that the Power Purchase Agreement (PPA) submitted by the firm was not as per the implementation agreement and the firm had never rectified the PPA.
Now, the PSPCL's Board of Directors (BoD) has terminated the agreement with the firm and sent it to the state government for its concurrence. The approval of termination is pending with the state power department.
Once the government gives its nod, PEDA is likely to execute the project", confirmed PSPCL Chairman-cum-Managing Director KD Chaudhuri.
According to PSPCL's website, the estimated cost of the project was Rs 1,088 crore (as per 2009 prices). It was to generate 510 million units of power annually at the rate of Rs 2.49 per unit.
A Venuprasad, secretary, power, said, "We have received the copy of PSPCL's BoD's decision recently. The government will soon take decision."
Originally conceived as "run-off the river" project, a major portion of the project was to be developed by constructing an artificial canal parallel to the main UBDC channel. Now the PEDA has envisaged constructing 18 hydel plants at five different sites over the UBDC itself.
Representatives of Bhilwara Energy Limited couldn't be contacted. However, the annual report (2012-13) of the company maintained that after signing the Implementation Agreement, detailed project report for the project was approved by the state for the 85 MW project.