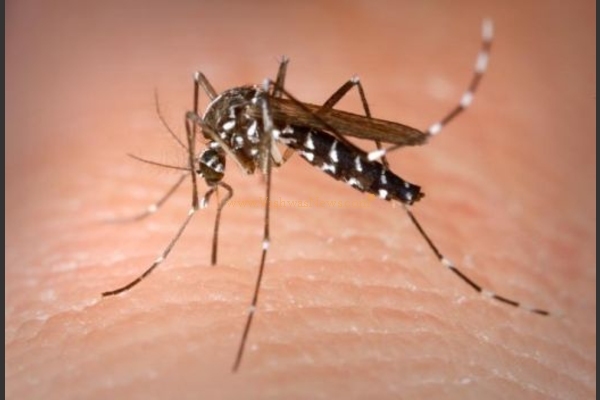 Tribune News Service
Jhajjar, September 8
Dengue fever continues to haunt the residents of Jhajjar district as the figure has touched 57 mark.
The health authorities have intensified their ongoing awareness campaign in the district. "Among 57 dengue patients, 20 belong to surrounding villages, including Tikri Kalan, Nangloi and Kanjhawala (Delhi), and Rohtak and Sonepat. They are admitted at government and private hospitals in Jhajjar district," said an official.
He said health officials had visited 20,347 houses in the district so far as part of the awareness campaign. They checked 8,043 coolers and 5,848 water tanks and found larvae in 249 coolers and 39 water tanks.
"Malaria inspectors are working in various areas. Domestic breeding checkers are going door to door to alert residents to take precautionary and preventive measures. Camps are being organised to educate people about the disease and measures to be taken by them," the official added.
Dr Kashmiri Lal Dalal, Deputy Civil Surgeon, said 15 teams had been formed, which would visit the affected villages on a daily basis to spread awareness. He said private hospitals had been directed to report dengue cases to them without any delay.
Karnal: Twenty-one confirmed and 80 suspected cases of dengue have been reported in the district so far. The number is expected to increase further as the authorities are yet to get the data of patients under treatment in private hospitals.
Meanwhile, 160 cases of malaria have also been reported. Sources in the health department said an anti-mosquito insecticide — deltamethrin — was out of stock at present. However, the department claimed that it would get its supply in two days.
Dr Anita Aggarwal, Civil Surgeon, said four joint teams of the Health Department and the Municipal Corporation were working in the city to check the breeding of mosquitoes.
She said private hospitals had been asked to submit the details of any suspected case of dengue. Dr Anita appealed to the residents of the district to main hygienic conditions in their areas and clean coolers, water tanks and other open water containers on a regular basis.
She asked suspected patients to get their blood samples checked at the state lab at Kalpana Chawla Government Medical College Hospital.
Top News
Had complained to PM Modi about the activities of Brij Bhush...
Section 124A of the Indian Penal Code dealing with sedition ...
The postings and transfers of the officers have been made on...
Singh, in a Facebook post, said he has postponed the 'Jan Ch...
The representatives of various khaps and farmers' outfits re...