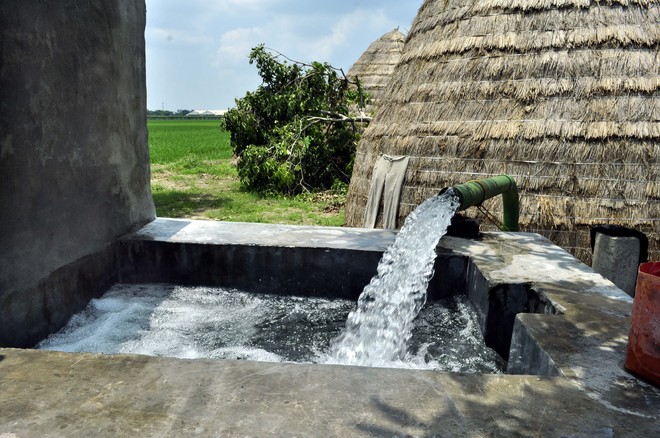 Aman Sood
Tribune News Service
Patiala, November 26
Despite the fact that farmers paid almost Rs 2 lakh to the state government for each tube well connection three years ago, the government has yet to issue a notification on the release of power connections.
Punjab State Power Corporation Ltd (PSPCL) has to begin processing the pending 1.25 lakh applications even though the National Green Tribunal (NGT) allowed it to do so five months ago.
Sources confirmed the file pertaining to the release of connections has been lying pending with the Chief Minister's Office for the past two months. "A closed-door meeting was held last month, but ever since the sacrilege incidents of Guru Granth Sahib came to light, the government didn't take any action on the matter," a source said.
Sources said farmer unions had been taking up the case every fortnight with the PSPCL as every farmer had spent roughly Rs 2 lakh to set up a tube well connection and deposited roughly Rs 2 lakh with the government.
The NGT directed "the state government to issue the necessary notification regarding the restriction of power supply to the tube well mentioning timings, etc., within 30 days from the day of issuance of the order".
The release of 1.25 lakh tube well connections will cost the government over Rs 550 crore as the power subsidy bill will swell. "Once the official notification is released we will begin releasing these connections in a phased manner so that the existing lines are not overloaded," said PSPCL Director (commercial) Surinder Pall. "Hopefully, the Chief Minister's Office will clear the file soon," he said.
Officials confirmed the power subsidy in the state grew from Rs 4,778 crore in 2014-15 to Rs 5,484 crore in 2015-16. As per an estimate, the subsidy would rise to Rs 6,000 crore. It would rise further with an increase in power rates, they stated. At present, there are 12.76 lakh tube well connections in the state. Around 1.25 lakh connections would be added by the next year. This would result in power demand in the farm sector increasing by around 12 to 15 per cent.
While experts warn of depleting water table, farmers claim that it is their right to get a tube well connection. "Farmers deposited the money for the connections almost three years ago and majority of them took loans from banks or private money lenders. The government must not delay the connections to get political mileage ahead of 2017 polls," warned Consortium of Indian Farmers Association, president, Satnam Behru. "Government is using farmers' money while the farmers pay the interest," he added. Many affected farmers have already apprised their respective constituency leaders to take up the matter with the CM.