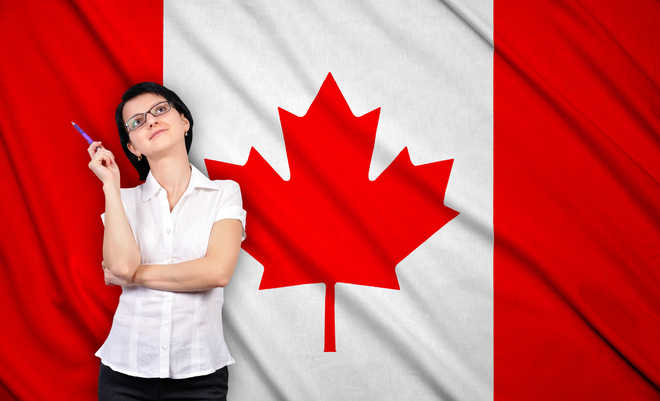 Gurinder Bhatti
In 2017, the number of Indian students who received study permits for Canada was 83,410. This figure reflected a rise of 58 per cent over 2016. In fact, the total number of Indian students in Canada rose to 1,00,000 in the same year. This number is growing steadily as Canada continues to be a welcoming nation to foreign students in contrast to the increasingly protectionist views of the UK and USA. Canada also attracts students with its premier institutions such as the University of Toronto, McGill University and University of British Columbia.
Recently, Canada's Immigration division - Immigration, Refugees, and Citizenship Canada (IRCC) — announced a new immigration programme called Student Direct Stream (SDS). SDS is open to four countries, including India, China, Vietnam, and Philippines. The programme promises to fast-track the immigration process with fewer delays so students from these Asian counties do not have to miss semester intakes due to immigration hassles. But, will SDS really help speed up the process for all students?
What is Student Direct Stream?
Under the SDS programme, the student immigration process has been expedited, given that they meet three major criteria. Students are required to display above average language skills and provide proof of being capable to pay the tuition fees. They are required to have an overall 6.0 score in IELTS as well as a minimum 6.0 in all its sub-bands, including reading, writing, listening and speaking. Further, students will need to present a Guaranteed Investment Certificate (GIC) of CAN$10,000 as proof of ability to self-support through the course. A proof of tuition payment for the first year is also required.
If they meet the criteria, students will be granted study permits in 45 days instead of the former 60-day wait. Another benefit of SDS is that students can apply to all designated learning institutes in Canada as opposed to the 40-odd participating universities under the previous Student Partners Programme (SPP).
SDS vs SPP: Do all students benefit from the reforms?
Under SPP, students were required to score a minimum of 5.5 in all bands of IELTS with an overall score of 6.0. They were also asked for a proof of payment for only six months. Evidently, the previous rules were less demanding for students and their families. In the current set up, students and parents will undergo a larger financial and academic burden which is unconducive of favorable results. Keeping this in mind, SPP seemed like a simpler albeit slower means of going to Canada for further studies. Under the new rules, any student who does not qualify under SDS will have to apply separately to universities under the general category. This will stretch the study permit process to 60-90 days. These students might miss out on admission altogether or end up on long-winding waiting lists.
Thus, the question arises that did students really need this reform? While speeding up the process for a certain set of qualifying students, the Canadian government has taken away opportunities from another, more populated, set. With an increasing number of Indian students preferring Canada as their destination for higher studies, SDS will become a significant roadblock.
As a solution, Indian families should plan their finances in keeping with the visa requirements while encouraging students to thoroughly prepare for IELTS. If parents are able to manage the financial aspect and students are able to push the envelope of excellence, SDS will actually end up benefitting them and accelerating their dream of studying in Canada. While the debate on the merits of SDS and SPP can go on, it would be wise to look at the merits of the new regime and do one's best to ace it instead of mulling over its drawbacks.
The writer is Chairman & Managing Director, ESS Global- Study Abroad Consultant
Top News
Khalistan sympathiser appeals to Akal Takht chief to call 'S...
BJP leaders attack the Congress, accusing the party of invit...
Ten women and a man died in the accident, state home ministe...
Several vehicles torched, shops ransacked on Thursday evenin...
India reports 40 per cent jump in new Covid cases