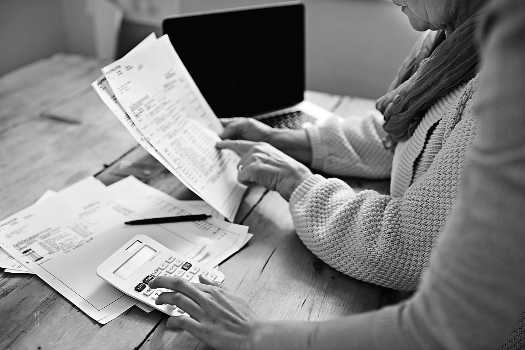 Here is why you must let some of your nearest family member know about your investments. One of the reasons is that you'd sure like to bequeath the money to whoever you decide, just in case you are not there. The data available in public domain reveals that in India, various investments (shares, insurance, mutual funds, small savings, inoperative bank accounts, demat account) worth Rs 3 lakh crore have either been only on paper or these lie unclaimed.
In most cases the deceased family was not aware of the financial investments owned by the person before his death. Something of the sort happened with Delhi-based Ganjinder Singh Parmar. He was not even out of grief after losing his father when he realized that it was almost impossible for him to inherit the properties and investment left by his father. Though his father had made a will, it took him almost a year to get probate of that will, since the properties and investment were spread across various states. Even after going through the probate in depth, it was realized that information about shares were not mentioned in probate.
Banglore-based Krishnarao Chaitanya faced an issue with a company bond purchased by him long ago. The bond was pre-matured and many investors across the country were unaware as only a public notice was given out by the company for pre-mature redemption. When he approached the company for redemption, he had to face a lot of hassles. Plus, he had his job commitment. So, he could not follow it up.
These instances clearly suggest that it's important that the wealth is transferred in the hands of the rightful claimant.
Unclaimed investment
Sometime, an investor loses track of one's investment because papers are lost, addresses were not changed, sudden death, theft at home, or due to memory loss. "In our country, most of us do not share various investment details with our spouse or other family person(s). Think of a situation when you are not there, how the family would be able to realize those investments," says Vikash Jain, co-founder of Share Samadhan, India's largest unclaimed investment recovery advisory entity.
The company is helping people to claim their moneys from Provident Fund offices, banks, physical shares, lost shares and unclaimed dividends. The process is time consuming as well as cumbersome. "Some data suggests that over Rs 2 lakh crore is stuck up in shares which are in physical form. If we notice beyond the capital markets, the amount is no less mind-boggling. The money may lie in crucial instruments of dormant bank accounts, inoperative provident funds, post office savings schemes and matured insurance policies. "This is such an issue that bothers every household. We prefer to ignore it despite the chronic presence in our daily life" says Abhay Chandalia, partner, Share Samadhan
What you can do
One should keep a record of investment whether on paper or in the electronic format. Someone in the family should be aware about all the investments made so that in case of exigencies, there is someone who can deal with those papers," says Abhay. "One should also get the will executed to avoid any future litigation."
Unclaimed shares and dividends lying for over seven years are transferred to Sebi's Investor Education and Protection Fund (IEPF). The unclaimed corporate deposits, shares, dividends along with interest are transferred to the IEPF after seven years. Also, the share application money due for a refund gets transferred to the IEPF. In addition, mature deposits or debentures are also transferred to IEPF. One can claim investments from IEPF. The investor have to download IEPF-5 form from the website of IEPF, fill it, take a printout and submit with all papers to the nodal officer of the company. The IEPF after getting a verification report initiates the claim.