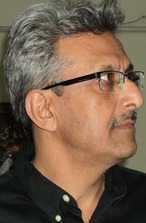 Tribune News Service
Dehradun, January 3
The state centre of the Indian Meteorological Department (IMD) has been adjudged the best meteorological centre in the country.
Dr Anand Sharma, director of the centre, will receive the award for the best centre during the 140th foundation day celebrations of the IMD in New Delhi on January 15.
The Dehradun centre has been chosen for the award for accurate daily weather forecast and dissemination of meteorological information. Sharma said the award was in recognition of hard work put in by the Dehradun team.
Sharma has been heading the centre for more than a decade. He has also been making weather forecast for the farmers of hill areas and plains of the state.
Meanwhile, Chief Minister Harish Rawat has congratulated Sharma on the development.
Top News
Lived in self-imposed exile in the UAE to avoid criminal cha...
After his failed misadventure in Kargil, Musharraf deposed t...
Military shoots down the surveillance balloon in Atlantic Oc...
Congress leader Jairam Ramesh says starting Sunday party wil...
The incident took place on Friday when Kambli reached his fl...