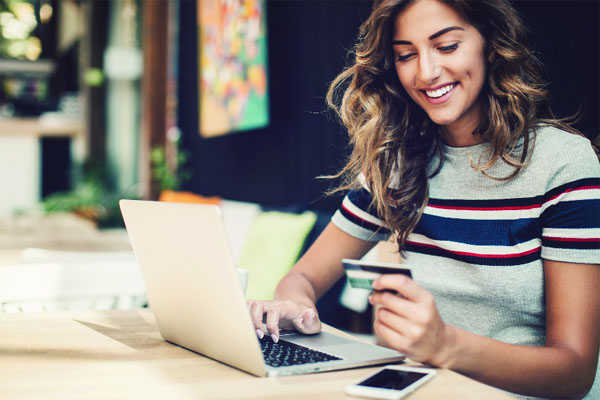 Anand Aras
Digital banking has transformed the way individuals and businesses in India are making payments or carrying out transactions, and managing their finances. Since demonetisation last November, digital transactions have increased by more than 50% — setting the country on course to a less-cash economy and within reach of the government's target of 25 billion digital transactions in 2017-18.
Digital payments or transactions involve both credit and debit cards; unstructured supplementary service data (USSD), a two-way communication between a mobile phone and an application programme; pre-paid payment instruments (PPIs) such as e-wallets; internet or online banking; and BHIM app (Bharat Interface for Money), based on the unified payments interface (UPI) that enables instant fund transfer between any two bank accounts via a mobile platform.
Digital and internet banking are becoming increasingly common because of financial literacy initiatives taken by the Government of India along with the Reserve Bank of India, public and private sector banks, and financial technology (fintech) companies. The series of measures towards financial inclusion include the delivery of secure and seamless financial services at affordable costs to unbanked and under-banked people, and superior customer service.
Today, more people living in semi-urban and rural areas are a part of the banking and financial system than at any time since Independence.
The digital payments infrastructure is facilitating the direct transfer of subsidies and other funds to over 35 crore Aadhaar-linked savings accounts, annually — leveraging the power of JAM (Jan Dhan-Aadhaar-Mobile). But that's only one side of the digital banking story.
The shift from traditional to digital banking has also given rise to a host of challenges, including data thefts and cyber attacks such as ransomware — a malicious software which steals a person's confidential data and blocks access to his or her account unless a ransom is paid.
While banks and fintechs are taking all precautions to ensure cybersecurity, it's always advisable to know the dos and don'ts of digital and online banking. Here are some of the important ones you should bear in mind:
Use a power-on/access password for your computer, laptop and mobile as well as a screensaver password so that no one else can access your systems without consent. Change your passwords and security settings regularly.
Always visit your bank's secure Internet Banking site directly. Avoid accessing the site through a third-party link or via email. Verify the domain name before you try to log in.
Log out of your Internet Banking account the minute you complete transactions. Do not close the window without logging off.
Avoid using Internet Banking on unsecured WI-FI networks such as railway stations, airports and cybercafés.
Install authentic security programmes to guard your system and account against hackers, virus attacks and other malware. Update the security programme or antivirus regularly.
Install a suitable firewall to protect your computer or laptop and its contents. Never provide remote access to your system to anyone; not even family members, as it is still vulnerable to hacking.
Disable the 'File and Printing Sharing' command on the operating system.
Always log off your PC or laptop when not in use; don't keep it lying around or trust a stranger with it.
While those are the basics of using digital or internet banking on your PC or laptop, you also need to be careful while using a mobile app for banking transactions. Here are a few useful tips:
Never save your mobile banking log-in and password on the phone. Either memorise it or write it down somewhere else.
Never leave your handset unattended and logged into a mobile banking app.
Always lock your phone to prevent unauthorised use.
Notify your bank as soon as your mobile is lost or stolen.
Update the mobile banking app as and when a new version/upgrade is released. Also update your phone with latest security patches.
Never download apps from untrustworthy and dubious sources.
Always log out of your banking app after using it.
Keep an eye on your account balance and transaction history regularly.
If you suspect unauthorised transactions on your account, report it to your bank immediately or at least within three working days, so that your complaint/grievance is addressed in your favour. Any delay can leave you with a liability or financially poorer.
As the banking sector moves deeper into the digital era where banks provide 24x7 technologically advanced products, the customers must exercise greater caution to avoid digital and net banking fraud. It is up to individual customers to ensure the safety and security of their payment systems and enjoy the ease and convenience of digital banking.
The writer is CEO, Banking Codes and Standards Board of India. The views expressed in this article are his own