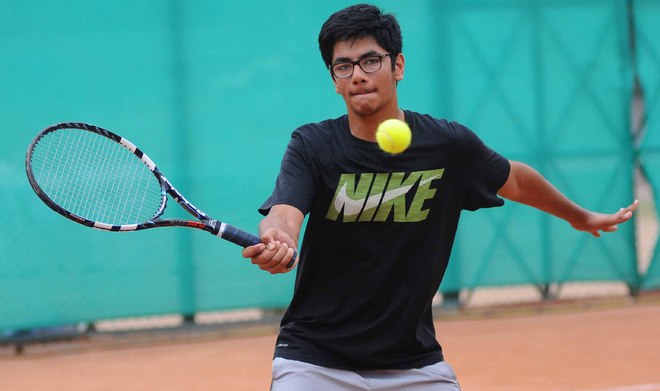 Tribune News Service
Chandigarh, May 19
Hosts Delhi Public School (DPS), Sector 40, Chandigarh, defeated Delhi Public School, Gurgaon, in straight games 9-0 and 9-4 to enter the final of ongoing All India Delhi Public School Tennis Meet, being played here today. The championship is being organised in boys (under-19) category and around 82 students from 24 Delhi Public Schools, all over India, are participating in the tournament.
Earlier, the DPS Chandigarh defeated DPS Sonepat 9-0 and 9-1 to reach in the semi finals. In other matches of the league stage DPS Gurgaon won against DPS Allahabad 9-3 and 9-2 while DPS RK Puram Delhi ended the challenge posed by DPS Noida 9-7 and 9-1. In the last game, DPS Maruti Kunj, Gurgaon, registered a close victory against DPS, Mathura Road, Delhi, 9-7 and 9-4.
Top News
EAM advocates contacts between two governments to resolve is...
The election has turned into a virtual referendum on which r...
Resentment among Punjab Congress leaders over arrest of part...
NIA nabs second accused in border conspiracy case
The package drops aid to Ukraine but increases federal disas...