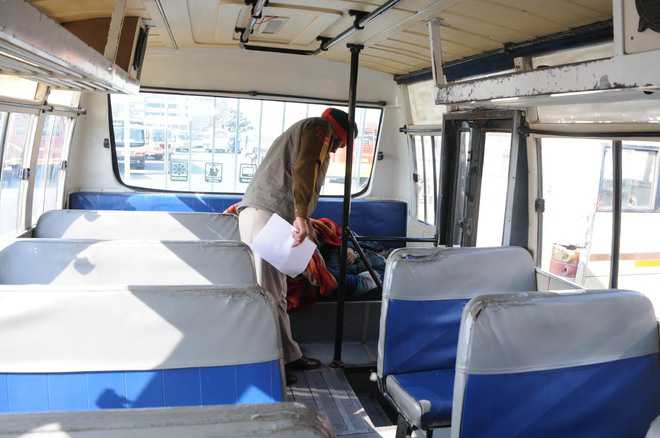 Tribune News Service
Ludhiana, December 27
There was panic at the Inter-State Bus Terminal (ISBT) here after a bus driver was found dead in a private bus. Initially, the police suspected foul play but later they stated that the victim seemed to have died due to excessive consumption of liquor.
The deceased has been identified as Jaswinder Singh (34), a resident of Habib Ke village in Ferozepur. He was a driver in the Pal Bus company. He is survived by his wife and two children. Just 10 days back, he was blessed with a daughter. His son is about one and a half years old.
Angrej Singh, driver of the Jujhar Bus service, said after he parked his bus at the bus stand last night, Jaswinder came to him and requested him that he wanted to sleep in the bus. "I slept in the front side of the bus while he (deceased) slept on the last seat. In the morning, I woke up and asked him to wake up as I had to clean the bus but he did not respond. When he did not respond to my repeated requests, I went close to him and found him dead," he said. He immediately raised the alarm and informed the police.
Paramjit Singh, an ASI from the bus stand police post, said the deceased had consumed excessive liquor which could have been the cause of his death. "As of now, we have initiated the inquest proceedings under section 174 of the CrPc. If anything suspicious comes out in the postmortem examination report, further investigation would be conducted accordingly," he added.
Top News
Says poor largest segment in country, deserve first right on...
30 locations linked to news portal, journalists searched; di...