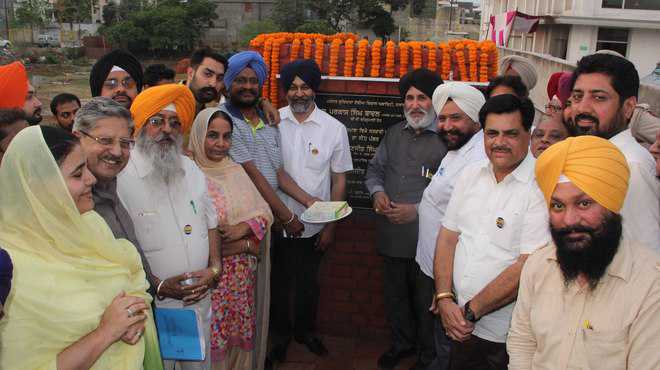 Tribune News Service
Ludhiana, June 20
Punjab Education Minister Daljit Singh Cheema today said Punjab would soon be launching 'Vidya TV', a dedicated TV channel showing educational content for the benefit of school-going children.
He said with the launch of this channel, Punjab would become the first state having such a set-up. The work on this channel was in its last stages and it was likely that the TV channel would be launched in a month's time, said Cheema.
Vidya TV would be a round-the-clock education channel and it would provide quality content to those preparing for competitive examinations as well as middle school children. It will begin with a focus on higher classes, including classes X and XII. But gradually, it would include middle school classes as well. This channel would present recorded lectures from the experts on various subjects, said Cheema.
Dr Cheema spoke to mediapersons after laying the foundation stone of a Government Primary School in Sector 39 of the city today. This particular school would be two-storeyed and constructed at a cost of Rs 2 crore. It would be completed in one year's time. "Classes in this particular school would start from the next academic session onward," said Cheema.
The misnister said in all, 31 students from government-run Meritorious Schools had cracked the prestigious exam for admission in IITs and many others were expected to clear exams in the medical and commerce streams.