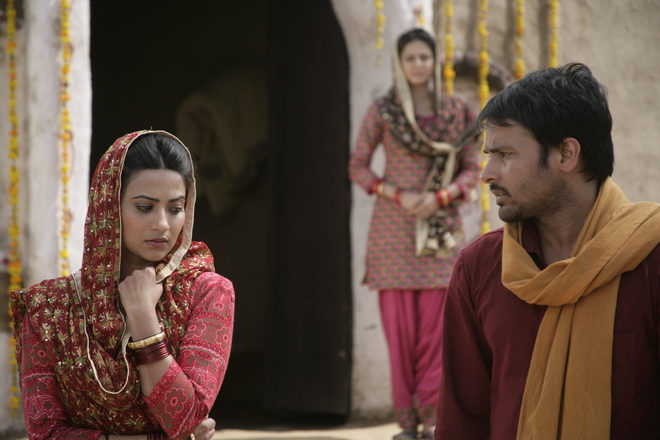 Jasmine Singh
The minute Punjab's finance minister Parminder Singh Dhinsa abolished entertainment tax on cultural, music and theatre shows and films that promote Punjabi culture and language, at least 20 well-known singers and directors put up 'Shukar hai' on their Facebook page.
With Punjabi cinema, music and theatre going all out in terms of their serious content and look, this definitely is good news for the industry and people who have either been recent entrants, and those who have worked there for ages. Their reactions speak for them, as entertainment goes cheaper!
Such a relief
Harish Verma, theatre artiste & actor
Almost two or three days back, I was discussing with people from the industry that even theatre should be exempted from entertainment tax. This is obviously good news for the entire entertainment industry. Now directors and producers will be able to make films without much burden.
At long last…
Navtej Sandhu, director
This step should have been taken a long time ago. Only the government can answer as what took them so long. This is certainly a welcome step, dair aaye, durust aai. Now, when I make a feature film keeping Punjabi sensibilities in mind, I wouldn't face much problem releasing it.
Good going
Rohit Jugraj, director
This means good cinema. It means better technicians, it means better investment, it means more people investing faith in a film production, it means Punjabi culture getting a boost, it means more singers taking note of what they are talking and it also means more people being exposed to Punjabi culture.
For the better
Gurdas Maan, actor
This is a very intelligent step that the government has taken. This was long overdue. As you know, Karnataka has tax exemption for all Kannad films, so if this has happened in Punjabi cinema it is good. This will encourage filmmakers to make more films, now they can also expand their budget, and use the money to hire better technicians and cinematographers.
Growth at last
Roshan Prince, singer-actor-producer
There was a time when akhaaras was so popular, but now, they are losing their hold. The exemption of tax on cultural, music, theatre and films that promote Punjabi culture and language gives a boost to all sections of entertainment. Also, now, we will have more producers coming forward to invest money, especially those who have had a bad experience from their earlier films.
End red-tapism
Rahulinder Singh, producer
For a person who is investing crores of rupees, I think something in taxes doesn't hurt. What we are looking at is better services in the pre-production, post production of films, better security and film sets. In fact, most film crews prefer to shoot in private properties, even if the demand of a scene is some government place. Who wants to get stuck in the procedures and wait endlessly? The red-tapism should end. We don't mind paying taxes.
Encouraging sign
Kuljinder Sidhu, actor-producer
I have always worked towards promoting Punjabi cinema. I still remember how my film, Saada Haq, got stuck in so many complications, and how I had to invest money in the project, since nobody was ready for it. This step will encourage filmmakers and producers to come forward and make good regional cinema, which could also be part of world cinema.
Family treat
Munish Sahni, film distributor
If now, an entire family has to spend anything less than Rs 600 to watch Punjabi a film, it is a good step. Then we can expect more people to watch Punjabi films.
Top News
In Mizoram, Zoram People's Movement is locked in close race ...
According to Defence Ministry, 98 per cent of the total proc...
India has constituted a probe team to investigate allegation...
Nikhil Gupta, 52, has been charged with murder-for-hire in c...
GDP growth in the first quarter of current fiscal — April-Ju...