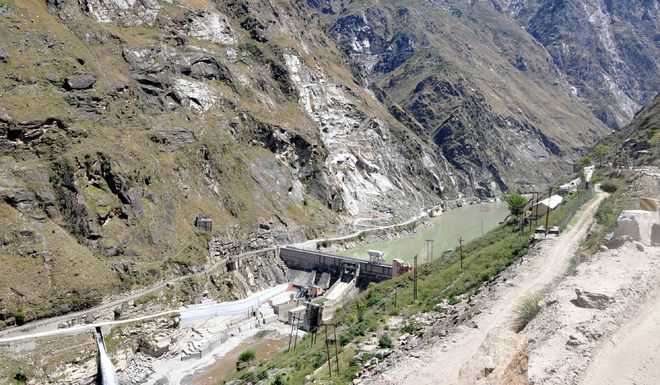 Kuldeep Chauhan
Tribune News Service
Shimla, October 7
After extending the deadline for the fifth time till October 31, as many as 29 independent power producers (IPPs) have moved applications for 35 hydro power projects hanging fire since 2014.
Sources said 29 bidders had applied for 35 power projects, most of them located in remote areas of the state. "It is encouraging that companies have come forward for 35 power projects hanging fire since 2014 and that too when these were advertised for the first time," they said.
Earlier, the IPPs had made no bids for these projects when the deadline was extended till August 1. They had cited lack of road connectivity, power corridor and infrastructure, remote location and protests by locals as the reasons for not showing interest.
Power officials said the IPPs had a change of heart because of the relaxation of norms, including the drop in the minimum upfront premium to Rs 1 lakh per megawatt from Rs 20 lakh for 37 projects advertised in 2014. "APG Shipyards has offered to retain two projects - Tandi and Rashil —. "Now, we have 29 applications for the rest of 35 projects," said the sources.
The first deadline for the bids was till December 15. It was extended till March 31. "Then it was extended till June 1 and later August 1, but the IPPs did not bid for the projects. Now, we have received 29 applications and we will open the bids on October 31 to know as to how many of them remain in the fray," commented a Directorate of Energy official.
These power projects have the power capacity of 1,137 MW, out of which about 171-MW projects are self-identified. These will be allotted on a "build, own, operate and transfer (BOOT) basis.
Out of the 37 projects, as many as 11 power projects are located in the Chenab basin, seven in the Ravi basin in Chamba district, 11 projects in the flood-ravaged tribal Kinnaur district, where the tribals are already up in arms against the power projects. Other projects advertised for allotment are in the Yamuna and Beas basins, the sources revealed.
Top News
Xiaomi accused of 'unauthorised' remittance of this amount i...
Sane also allegedly told interrogators that he was HIV-posit...
Many local villagers were engaged in illegal mining when the...
A DIG-rank officer to probe six Manipur violence cases refer...
Sports Minister Anurag Thakur had assured protesting wrestle...