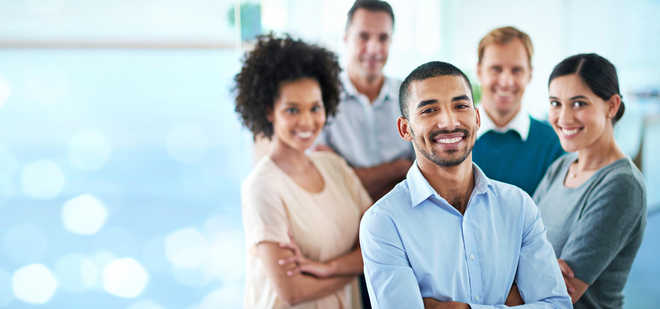 Sumit Kumar
Hiring stellar employees is not enough for the businesses, retaining them by building a pleasant working environment to boost their productivity is more crucial. If you feel something is deterring your team members'productivity, then here are five tips to fix it:
On-the-job training
Employees tend to work more dedicatedly for an organisation when they come across a mutually benefitting work culture. Organise skill training sessions for your employees and let them hone their acquired or unexplored skills. With such training employees stay engaged and satisfy their appetite to learn while working. Supplementary education retains affinity and engagement of the employees for the company. You can try organising skill up-gradation sessions for graphics and designing for designers, SEO and google analytics for writers, social media marketing strategy for marketers, etc. so they can deep dive into the untouched terrains of their profile. On-the-job training offers an avenue for the freshers as well as for experienced employees to become corporate-ready.
Workplace optimisation
According to industry experts, clear communication, direct conversations, and creative freedom are the attributes that attract the young talent, optimise their productivity and retain them for long.
Give them space and liberty to exhibit their creative and intellectual side by involving them in modules apart from their regular targets and responsibilities. Let them paint, sing, brainstorm, debate or play in between their working hours when they feel overloaded with tasks and stress. This helps them find an optimised way to perform better without wasting their time rather than taking quality breaks from their workstation. Such flexible work cultures naturally boost employee productivity by offering them a mystique platform to work.
Virtual suggestion box
managers often end up focusing on tangible things like products and profits and are least concerned about the team members' grievances.
A virtual suggestion box is software where all staff members can collect their suggestions, concerns, grievances, motivational experiences and a lot more. The collected data can be assessed and steps canbe taken to address their concerns. When an employee is being addressed directly by the employers in a positive way, he/she feels respected and important to the organisation. Quarterly team meetings, lunch outings, townhalls, motivational sessions, and celebrations keep employees extremely motivated and connected.
Non-financial rewards
Appreciation is the best motivation! Organise monthly or quarterly reward and recognition sessions to appreciate exceptional team members. Praising and recognising staff is the best practice to maintain a positive impact on productivity. Make appreciation announcements perceptible by posting on internal communication channels, social media platforms, especially LinkedIn to make the winners feel proud.
— The writer is Director, Headsup Corporation
---
Incorporate CRF Method
CRF method stands for communication, feedback and recognition. This method is useful to enhance productivity. This method will help in further strengthening the ongoing processes like performance management system, employee retention, employee engagement and helping in leadership development
CRF acts as a significant motivator for managers to act as a mentor rather than just be a micromanager by maintaining the transparency and constructive feedback of an individual's performance.
Managers can minutely review employees' performance to make enhancement roadmap of future training and educational sessions for employees.
Top News
Reiterates his call for early cessation of hostilities and t...
Poll panel writes to all political parties, asks them to sub...
A mob had stormed the national stadium in Male on June 21, s...
Victim was rushed to GTB hospital in Delhi for treatment whe...
Avalanche struck when the team of 34 trainee mountaineers an...