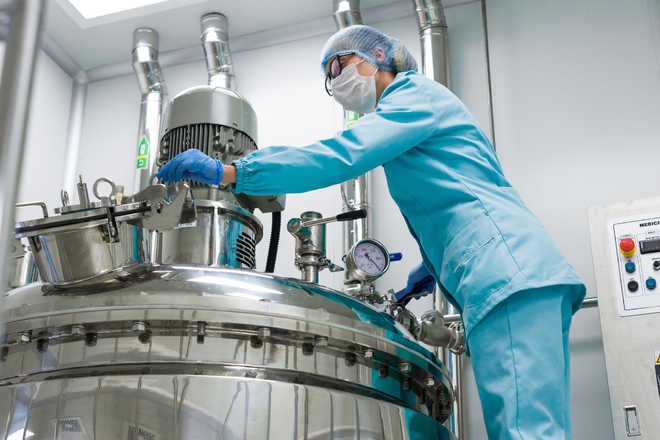 Pervin Malhotra
email your queries to careers@tribunemail.com
Q.Although I got a decent rank in JEE (Main), I am not too keen to get into IT or any of the traditional branches of engineering. I want to do something in the food sector but other than hotel management. Could you please tell me what options are available in this field at this point? Or should I go for a regular BTech as my parents suggest. — Swati Uberoi
A. Accounting for over a third of the country's total food market, food processing happens to be one of the largest industries in India. Ranked fifth in terms of production, consumption, export and expected growth — our contribution to world food trade is also increasing by the year. The immense potential for value addition, particularly in the area of food processing is what makes it a truly high-growth and high-profit sector, which in turn, offers plentiful and varied opportunities for food technologists.
Besides food manufacturers, large e-commerce retailers and exporters, food technology and research labs and quality control departments in food processing units provide openings for those specialising in food science and nutrition, pharmacology, bacteriology, toxicology, packaging technology, organic chemistry, biochemistry, analytical chemistry and microbiology. You could also look for opportunities in some of the large PSUs like the Food Corporation of India, and the North-Eastern Regional Agricultural Marketing Corp. and other major co-operatives like Amul, Verka, Mother Dairy, Nafed, Mafco etc.
While every state has its own food-testing lab, there are four Central Food Labs (Mysore, Pune, Ghaziabad & Kolkata).
R & D departments at CFTRI, and the Defense Food Laboratory, Mysore, also recruit specialists in this field. Moreover, as an entrepreneur you can start your own venture — be it in processing or packaged ready-to-eats. The Ministry of Food Processing Industries offers liberal grants for setting up food processing units for milk, cereal, fruit and vegetable, fish, meat and poultry products or for grain milling, cold storage, upgrading existing units, setting up post-harvest infrastructure (warehousing, grading, sorting, packaging) and backward linkages (i.e. contract farming or extension services). For details, log on to: www.mofpi.nic.in
Check out the National Institute of Food Technology, Entrepreneurship & Management (NIFTEM) at Kundli (Haryana). This world-class state-of-the-art food processing hub under the Ministry of Food Processing Industries, specifically focuses on establishing food standards and reliable testing services. NIFTEM offers a four-year full-time BTech in Food Technology & Management. Since you've cleared IIT JEE Main, you are perfectly eligible to apply for this industry-led programme.
http://niftem.ac.in/site/Admission.aspx
What are the prospects of functional Hindi
Q.I am a student of BA (Hindi). What is functional Hindi? What are its prospects? — Ritesh Baxi
A. The functional aspect of a language is essentially concerned with the formal functions performed by a language, as distinguished from informal communication and literature. Thus, functional Hindi includes, among others, Hindi as a language of trade and business, administration and foreign relations. Accordingly, you're likely to find careers in functional Hindi in these and related professions.
The Official Language Act mandates compulsory use of Hindi — along with English — in official work as well as in communicating general orders, rules, notifications, administrative and other reports, press releases, tenders, permits and contracts, etc. Hence you'll find job opportunities for Hindi graduates and post-graduates in different Central and state government offices as well as in Public Sector Undertakings, especially banks, as Manager and Asst. Manager (Official Language), Hindi Translator and Hindi Officer. You can also work as a Hindi translator in a publishing house and foreign embassies.
With increasing newspaper circulation and numerous news channels, positions as editors, asst. editors, proof readers, newscasters and reporters etc. are available to degree holders in Hindi journalism. Hindi advertising opens doors for Hindi copywriters and scriptwriters.
Hindi as a foreign language is taught in various universities in Western countries. Hence, Postgraduates in functional Hindi, preferably with a PhD, are sought for employment as teachers.
Top News
The search operation turns into an encounter after the terro...
Police have not disclosed the identity of the deceased but s...
RJD says new alliance to oppose BJP's 'divisive agenda' | BJ...
There is currently no vaccine or treatment for the virus and...