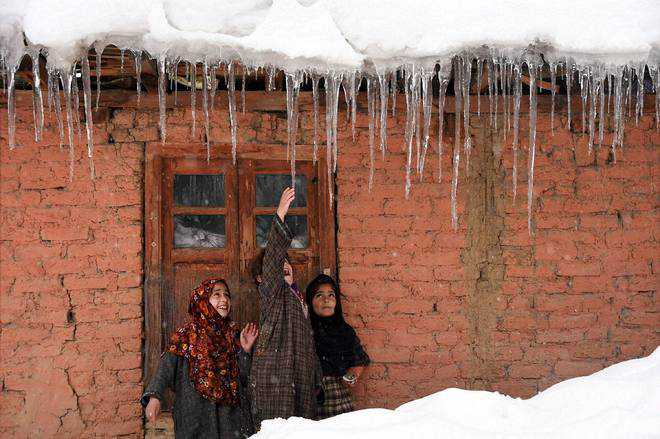 Srinagar, January 18
As residents in the Kashmir valley have a brush with one of the coldest winters in recent years, they are also facing power outages amounting to 60 hours per week.
The details of the power outages in the Valley were revealed at a meeting between the officials of the Power Development Department (PDD) and Divisional Commissioner, Kashmir, Baseer Ahmad Khan. The department officials said 60 hours per week of power outages take place in the region with a "maximum power cut of two and half hours at a time". The figures provided by PDD officials amount to eight-nine hours on a daily basis.
The officials said the power outages this winter were less than last year's when the supply would be snapped for 63 hours per week. Power outages take place in all areas of the region, irrespective of their being metered or non-metered. The state government had assured to provide round-the-clock electricity supply to metered areas, when the metres were first installed in the region.
The problem have worsened with the temperature registering at record low of minus 6.8 degrees Celsius in Srinagar and much lower in other places. The outages are scheduled after every few hours daily, leaving residents with fewer heating appliances during evenings when the cold is bitter in the region. The Divisional Commissioner was also informed that following the spell of snowfall, the power supply had been almost restored fully across the Valley. — TNS
Top News
The CBI has registered an FIR in connection with alleged irr...
Says CBI raid reward for good performance
Punjab ministers Harjot Bains and Chetan Jouramajra also sla...
5 kidnappers arrested; wanted to sell the child for Rs 50,00...
Canada is one of the popular destinations for Indian student...