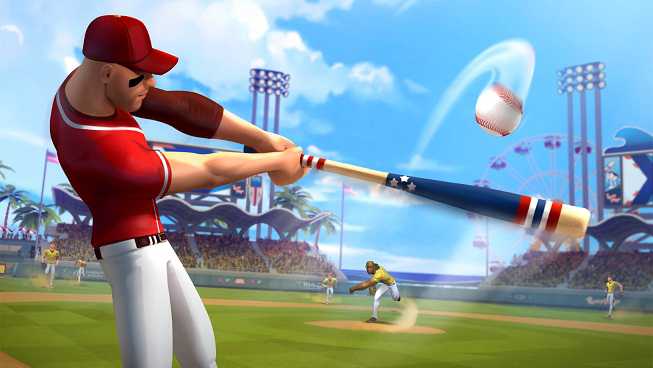 Ashis Dutta Roy
Ever thought about taking a dive into gaming but the steep buy-in costs like investing in a top-of-the-line console that will get dated in just a few years and acquiring expensive games seemed like a no-go? This might of your lucky year. The gaming industry is in a state of transition. Just as services like Netflix and Hotstar have changed entertainment and those like Uber and Ola have overhauled the concept of personal transportation, gaming is on the brink of a revolution.
Now, on a normal day in tech, it's wiser to greet murmurs of revolution with a basket of doubt. But in this case, given the precedents above and the big names putting their buck behind the mule, the promise might just materialise as advertised.
Google, Microsoft, Apple, even Reliance Jio, are betting that the future of gaming is nothing like it looks right now. Just as almost no one thinks of buying DVDs (why bother when you can download it or watch it online), the idea is that no one will have to purchase games any more.
For a small monthly fee, users can choose and play whichever title they like from an entire catalogue of games. Switching between games will be just as easy as abandoning one movie and picking the next one. Everyone loves a good buffet. While some of these services have been around for a while, like the Xbox Game Pass, Sony's PlayStation Now or the EA Access programme from the developer of wildly popular titles like FIFA, a new wave of offerings is hitting the market, ramping up the competition.
New offerings
Last month, Apple launched its Apple Arcade service. For Rs 99 a month, Apple Arcade offers unlimited access to over 100 new games rolling out in phases this year, access for up to six family members and no annoying ads or additional purchases. Users can start playing on one device, pick up on another and download the games to play, online or off.
Not to be outplayed, Google too has rolled out its Google Play Pass, currently available only in the United States but offers a similar experience with 350 apps and games that are listed on the Android app market. Needless to say, the service is expected to come to India soon.
For a few years now, gaming has been shifting from dedicated devices and consoles to mobiles, tablets, PCs and TVs. Apple and Google — two of the biggest names in mobile devices and platforms — joining the action has only added to the transition.
But if you fancy more heavy duty PC and console games like Gears and Tomb Raider, then there is Microsoft's Xbox Game Pass. Also launched earlier this year, for subscription plans starting at Rs 329 a month for PC, Rs 699 for consoles and Rs 999 for both and added perks, Xbox Game Pass offers you a library of more than 100 high-quality games.
Sony's PlayStation Now service, which received a price cut just as Apple Arcade hit the shelves and offers a similar experience to Xbox, may also be introduced to India soon. Then, starting later this year, a new wave of gaming services may make the console completely redundant.
In November, Google will start rolling out Stadia, a cloud-gaming service which promises to do what Uber did to owning cars. Leveraging the power of increasingly faster internet worldwide and the advent of 5G networks, Stadia promises to be able to stream console quality games — 4K resolution, 60 frames per second with support for high dynamic range — to any TV, PC, tablet, phone or virtual reality headset.
At launch, Stadia won't be like Netflix, requiring users to purchase games to stream via Stadia rather than pay for access to a catalogue of games. But the games will be hosted and processed by Google data centres. It will be like owning a state-of-the-art gaming console that will auto-update to the latest hardware, for a fixed monthly fee.
Microsoft has similar plans for a cloud gaming service called xCloud and thinks it will be able to beat Google because of its more attractive library of games. Sony's PlayStation now and Nvidia's GeForce Now will compete with the services.
Also throwing its hat in the ring will be, Reliance Jio Fiber, the broadband service from Mukesh Ambani-controlled firm. While details are scarce, Reliance has said that Jio Fiber's 4K-capable set top box will deliver a console-like gaming experience and "zero-latency" gaming using its high-speed network.