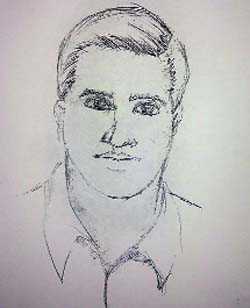 Tribune News Service
Chandigarh, December 14
A day after the UT police registered a case against two unknown persons for raping a 21-year-old call centre employee, the Chandigarh Police today announced a reward of Rs 50,000 for providing information in the case leading to the arrest of the accused.
The victim was gangraped while returning home from work allegedly by an auto driver and his accomplice at knifepoint in the forest area in Sector 29 on Monday night. She had hired the auto from the road dividing Sectors 34 and 21 on Dakshin Marg to reach Hallo Majra around 8 pm.
Police sources said the reward had been announced for anyone providing information about the two accused.
Based on the description given by the rape victim, the police have jotted down some information about the auto-rickshaw.
The sources said an idol of Lord Hanuman was affixed inside the auto hired by the victim. "The investigating teams have been asked to work on this lead," the sources added.
The UT IGP has asked police officers to circulate the sketches of the suspects among the police beat box staff.
"The beat box staff will contact local auto stands and show the sketches to auto drivers," the sources said.
The police would also contact auto unions operating in the city and the sketches would also be shown to them.
The sources said a police team was also analysing the dump of mobile phones that were active in the area at the time of the crime.
Cops to keep an eye on autos at fuel stations
Police staff in civil dress will be stationed at petrol stations to keep an eye on auto-rickshaws coming for refuelling.
Top News
Polling draws to a close | Counting of votes on Dec 3
The data showed Punjab had only four days in 2023 where fire...
Modi will attend the World Climate Action Summit on Friday d...