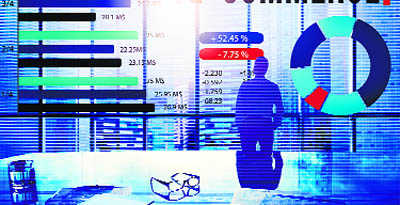 Samarjeet Singh
Initiating an e-commerce business is tedious with many steps and decisions to be put together at the right time. However, if you are a budding entrepreneur and you want to turn your e-commerce store into a massive business, the only thing that will keep you going is your potential. Here are some fool-proof strategies to ensure success in this domain:
1. Treat your e-commerce business as if it were a flourishing offline industry
Running an e-commerce business should create a sense of interest and enthusiasm in you. It might feel easy to go that way, but, if you sincerely want to grow it into a considerable business, you need to act as if it already is.
2. Find a correct platform for your business
Being an entrepreneur you require a vision to look out for potential issues way before they even come up. For many entrepreneurs, software is something that needs to be addressed and evaluated on a daily basis, as it is really foundational in the entire business. As a business owner, you need to have the depth of vision to see potential issues before they even come up. When you're looking for the right software to rely on the factors that have to be taken into account are the security concerns, scalability, usability, and marketing.
The real drawback is when an online store owner is not running the right e-commerce software for their business. E-commerce software that you own or use needs to be scalable, safe, and user-friendly and have a solid set of adaptation and marketing tools.
The right tool depends mainly on what needs you have. Make sure to recognise your shortcomings and do your research to find the tool that matches your requirements.
3. Incorporate social elements
It is also a great idea to include social elements on your e-commerce sites. Things like product reviews, testimonials, follow buttons and even social login options all help the conversion funnel.
4. Allow your customers to be your brand ambassadors
There's nothing quite like a satisfied customer to add reliability to your business. By collecting and sharing customer reviews on a regular basis, one encourages more sales from the website visitors. One can talk about oneself incessantly, but it is eventually what people say about running the business that's going to have the biggest impact on buying decisions. Customers are the greatest asset that one has, so learn to influence them.
5. Having great IT leadership is crucial for successful online businesses
It is equally important to have an internal team and an external team that is dedicated to the success of your e-commerce business.
Whether you operate a small, medium, or large business, you can compete against giant e-corporations. It is simply a matter of resourcefully leveraging the characteristics that set you apart. Take risks and be constant. You'll see that your business will thrive because of your passion for success.
— The writer is CEO & Founder , Iksula