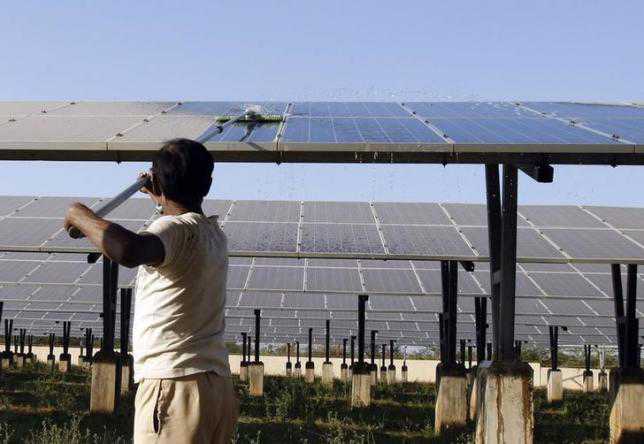 Pratibha Chauhan
Tribune News Service
Shimla, January 21
Tapping solar energy could prove to be the answer to power woes in remote and tribal areas of the state as unemployed youth and farmers will be given preference in allotment of projects up to five MW with a buy back agreement to provide 24X7 electricity in rural areas.
The Solar Power Policy, approved by the Cabinet at its meeting on January 14, specifies that special preference will be given to unemployed youth and farmers for setting up of smaller projects up to five MW in a distributed and dispersed manner.
To facilitate sale of solar power from smaller private projects, the Himachal Pradesh State Electricity Board (HPSEB) will issue a consent letter to purchase power from them. Efforts have already begun to identify ample amount of suitable land for setting up solar projects so that a land bank can be created.
"The Himachal Pradesh State Electricity Board (HPSEB) will purchase power from all producers under the scheme for the unemployed and farmers to be able to supply 24X7 electricity in rural and remote areas," confirmed Tarun Sridhar, Additional Chief Secretary, Power, while disclosing the main features of the policy. He said a survey was being undertaken to identify specific sites and the exact potential the state had. Essentiality Certificates would be issued by Himurja.
The Cabinet, earlier this month, had given nod for the formation of a joint vensture company - "Himachal Pradesh Solar Power Corporation" for setting up of 1000 MW solar park at the tribal district of Lahaul Spiti. A Cape Town-based company "Solar Capital" has already sent in its proposal to the Department of Power as they are keen to set up solar plants at various sites, including Spiti.
Keeping in mind the problem of evacuation of solar power, the Solar Policy clearly says that projects up to 5 MW would be set up in a distributed manner across the state while the larger capacity projects would be located close to the load centre and 33 KV stations. Projects up to 5 MW would be set up either by the Solar Energy Corporation of India (SECI) under viability gap funding scheme or by the state jointly with SECI.
The solar power producers are at liberty to dispose of power in any manner- captive use, sale to any consumer within the state, sale to any consumer outside the state or sale to the HPSEB. The tariff for projects up to one MW is presently Rs 7.14 per unit while for projects between one and five MW is Rs 7.04 per unit.
To promote renewable energy, all HPSEB consumers, including industrial, commercial, institutional and domestic, shall be eligible to install plant of one KW to one MW capacity on their building roof top or its premises that will be connected to the HPSEB grid.
The time line for completion of projects has been fixed between 18 to 24 months after obtaining land and statutory clearances. Projects where government land has to be leased out, completion period would be three years which would be extendable by one year on valid grounds.
Top News
People in Delhi-NCR, Chandigarh and towns across Punjab move...
Earlier, Amritpal was caught in CCTV footage at a toll plaza...
Police have arrested 154 people so far but Amritpal is still...
Stringent National Security Act has been invoked against Amr...
In his first reaction to the police action, the CM releases ...