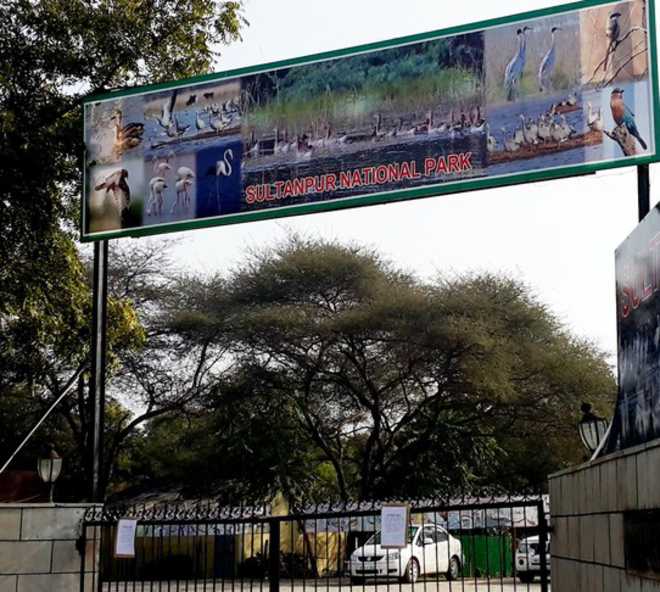 Sumedha Sharma
Tribune News Service
Gurgaon, January 12
Around 100 poultry farms in the district have been put on high alert by the Animal Husbandry Department though no fresh deaths were reported from the Sultanpur Bird Sanctuary today. No bird deaths have been reported so far from East Delhi's Okhla Bird Sanctuary, but officials are keeping a close watch.
Field doctors visited the poultry farms to review the bird's health and directed owners to get the birds vaccinated soon. "All poultry farm owners have been alerted to be on the lookout for any symptoms of disease in the birds. Our doctors are checking and vaccinating the birds and creating awareness among farmers," said Rajinder Yadav, Deputy Director, Animal Husbandry Department.
The alert was sounded after 45 birds, including some migratories, were found dead in a lake at the sanctuary on Saturday. Samples from the birds were sent to Bhopal to test for presence of a highly-pathogenic strain of avian influenza virus (H5N1) spreading in the region. The sanctuary has been shut for a week.
Officials and experts have not found flu-like symptoms in the dead birds. "The dead birds were found at the same spot. None of them showed any symptoms of flu. We suspect they could have died due to spray of pesticide in nearby fields. We are in touch with farmers and have asked them to minimise use of pesticides as it is probably affecting the birds," Yadav said.
The Forest Department has, meanwhile, increased vigilance at Sultanpur sanctuary. Birds are being checked on an hourly basis and adjoining villages have been alerted to keep a close eye on ill or dead birds. The Health Department has also been asked to stay alert for any emergency.
Top News
Banking sector resilient, says Reserve Bank | Markets well-g...
250 evacuated | 19 houses, mosque, madrasa declared unsafe
Apex court gives govt 10 days for notification