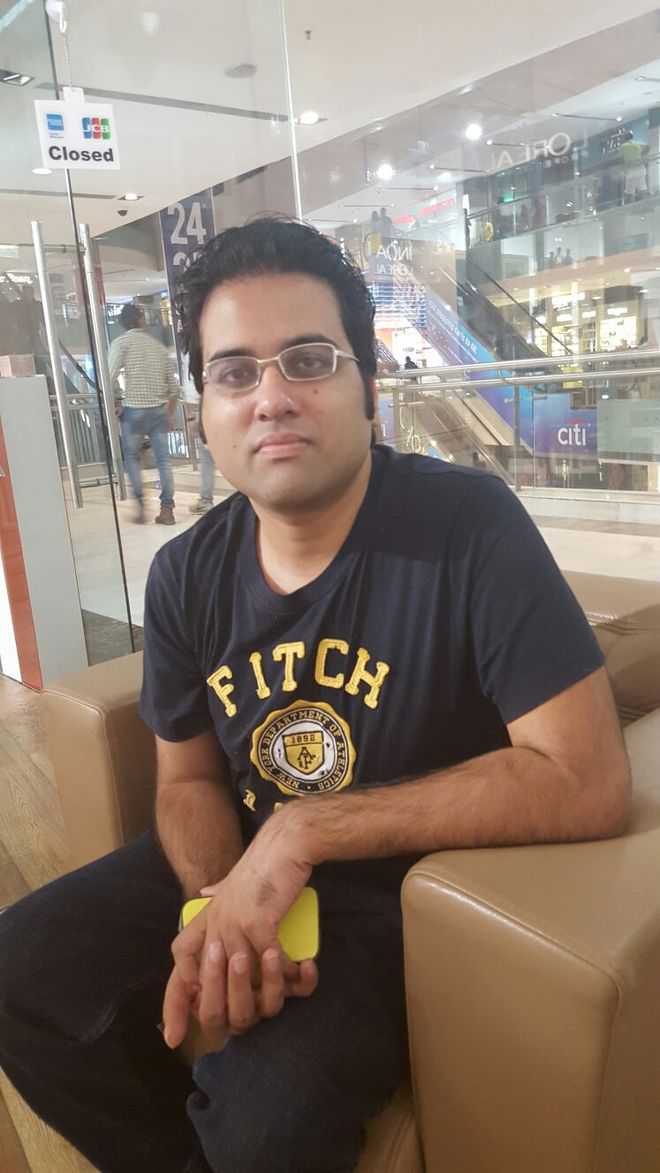 A not-so-great full-time writer...these are the words award-winning Kanishka Gupta casually picks up to describe himself, even though his first novel Long History Of Hate was long-listed for the Man Asian Literary Prize 2009. Then 'a not-so planned move' made him sit on the literary agent's chair! "This is not a comfortable chair to begin with," Kanishka quips. Today, he is the man responsible for the publication of Ravinder Singh's book I Too Had A Love Story. He also represents prize-winning novelists, athletes, film personalities, activists and also journalists. In Chandigarh, this young literary agent gives an insight into the not-so-encouraging world of writing and how the word 'struggle' can be heard aloud here too.
Writing to a literary agent, the unplanned journey: I never had any plans to become an agent. It was novelist Namita Gokhale, who told me that I had the temperament of an entrepreneur although I could continue writing. This inspired me to venture out on my own. My first author Anees Salim went ahead with me only because my novel was on the long-list of a significant prize. Another good thing I did was to wait for the right book before making my debut as an agent.
The general advice to youngsters: I would tell them to write only if they have a worthwhile story to tell. A lot of youngsters are enamoured by the rewards associated with writing without having the necessary skill-set, passion or discipline. For every Amish Tripathi and Ravinder Singh there are many whose books vanish without a trace.
Facing rejections and making it to a publishing house: All Indian agents accept e-mail submissions. So it really doesn't matter whether you're in Delhi, Punjab and Chandigarh or in any remote corner of the country. Publishers like Juggernaut and some others are trying to democratise the selection criteria with clear and transparent submission guidelines. If your book doesn't speak to an editor no amount of connections, references or endorsements can help!
The Chandigarh chapter: I know several authors from Chandigarh. While one of them is writing the biography of a famous wrestling coach, Rana Nayar is publishing the translation of Gurdial Singh's Anhe Ghore Da Daan with Rupa. In 2017, Amandeep Sandhu comes out with a sweeping book on contemporary Punjab.
The right time to walk in: In case of fiction, the author must send an agent the full manuscript — it's very rare for fiction to be commissioned on the basis of sample chapters. With non-fiction, a detailed concept note and good author credentials are enough to interest a publisher. A good agent will also act as a mediator and facilitator between the author and publisher at every step. — TNS