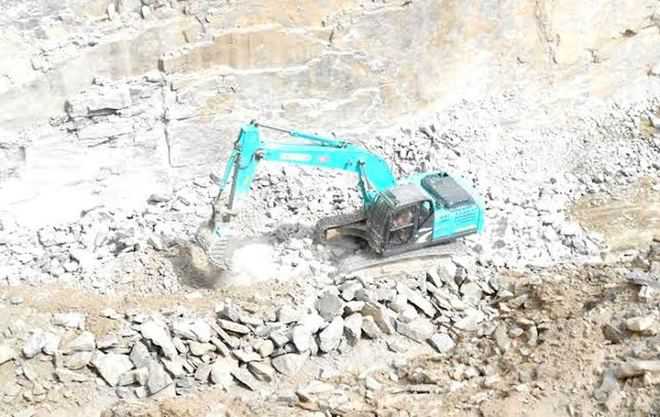 Ravinder Saini
Tribune News Service
Mahendragarh, December 15
Persistently facing a tough task in tightening the noose around mining mafia, the district authorities have come forward with a new plan to check illegal mining in Mahendragarh.
The authorities have now launched a toll-free number to get information about mining mafia for taking a prompt action against them. Even, it has also directed all nambardars and chowkidars to inform the District Task Force (DTF) immediately if they find anyone carrying out mining activities illegally in their areas.
"The move aims at getting instant information about illegal mining from people, especially residents of villages who resides near mining zones in Mahendragarh district. Anyone can call the toll-free number - 18001801050 to give information about mining activities being conducted anywhere in the district," said Narnaul SDM Vivek Kalia.
He said not only swift action would be ensured against mining mafia following the information, but names of the informers would also be kept secret so that no one could hesitate to provide information about illegal mining.
Sources said the step had been taken after the authorities recently found the mafia carrying out illegal mining in the hillock of Musnota village in the Nangal Choudhary region for the past over 10 months. The mafia was not only triggering heavy blasts for mining but also transporting stones in trucks to other places during night hours. Even, it had constructed a special road to run illegal activities easily, the sources said.
Taking a serious note of the incident, the authorities had put mining inspector, gram sachiv, nambardar and chowkidars (both revenue and panchayat departments) on notice for their failure in intimating the higher officials about the mining activities being illegally carried out in their areas concerned.
Top Stories