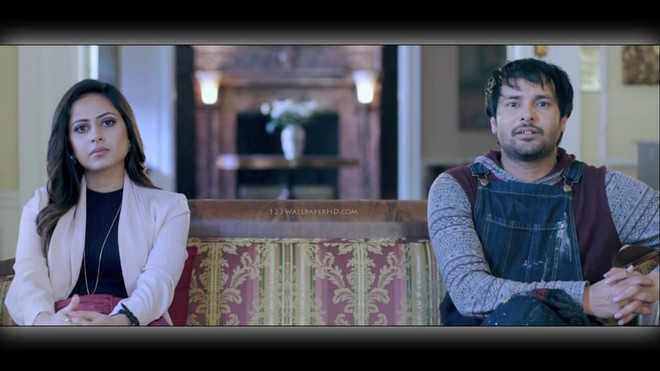 Jasmine Singh
By now, you obviously have heard a lot of the growth of Punjabi cinema, its actors bagging meaty roles in Bollywood projects, getting recognition at the national level. Now, cashing in on this popularity, the producers and distributors are reaching out for newer and unexplored territories in India and abroad. This gets them one, more influx of money, and two, takes their films to wider audience. So, now if you get a call from your friend in Darbangha, talking nineteen to dozen about how he loved the sardar of Punjabi film Sardaarji, don't ask him- Where did you see it!
Area wise
Punjabi film Ambarsariya starring Diljit Dosanjh got a houseful show in Hyderabad, Ardaas went houseful in Kolkata and parts of Gujarat. Chaar Sahibzaade created history by running to jam packed shows at Singapore and Malaysia. Producer Gunbir Sidhu, who took the risk of releasing his Punjabi films in many not-touched- before-territories like Bhopal (Madhya Pradesh), Patna (Bihar) says the risk has paid well. "With Jatt & Juliet and Sardaarji, we have tried to capture markets in Bengaluru, Nanded, Austria, Germany, Italy, Netherlands to name a few places." The reason behind this extension is to capture the attention of the Punjabi population in these areas! Gunbir is aware that there are not many Punjabi's in these areas, "We get weekend shows, and sometimes these shows get an extension looking at their demand."
Rajasthan, Indore (Madhya Pradesh), Bihar, Hyderabad, Kolkata, Rudrapur (Uttrakhand), Bhubaneswar, Belgium, France, Italy, Netherlands (North western Europe), Singapore, Malaysia, Hong Kong and Pakistan are coming up as some of the new territories of Punjabi films.
"This time, I plan to release the dubbed version of Sardaarji 2 down south," adds Gunbir.
Money matters
Opening a film in a new place, city or country is totally a producers decision, this means they need to shell out extra money for it. For instance, opening 2-3 shows in a day, for a week at a new territory costs Rs 1 lakh, which includes the charges for the release of the film, and local promotions before the release. "If these show don't run it means a great loss for us," adds Hardip Sandhu, film producer from Chennai. Punjabi film, Love Punjab turned out to be highest grosser of North America making 1.3 millions of lifetime business. Newer frontiers at the International market are again something the Punjabi film producers and distributors are eyeing at.
Foreign affairs
Punjabi films are also running successfully in Belgium, Netherlands, Italy, France, Singapore and Hong Kong
Home affairs
Punjabi films are going housefull outside Punjab as well where Punjabi population is less
Top News
Public has returned Rs 3.42 lakh crore or 96 per cent of the...
This comes amid a diplomatic row between India and Canada ov...
Doraiswami was on Friday stopped by a few radicals from ente...
Rinda died due to alleged drug overdose at a military hospit...
Protesters were holding their agitation against the Centre i...