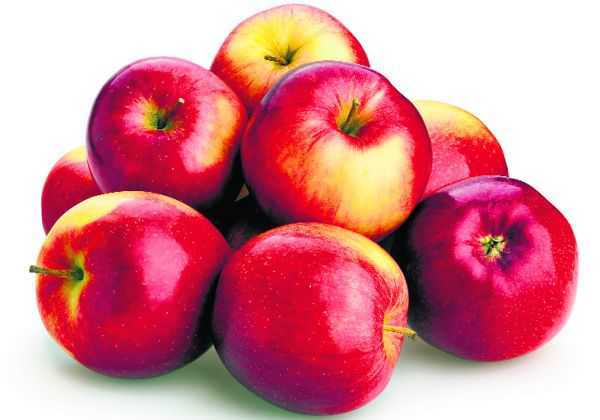 Eco-friendly coating of fruits and vegetables can prolong their shelf life and help in minimising post-harvest losses, besides increasing export opportunities, says BVC Mahajan
After China, India is the largest producer of fruits and vegetables in the world. The country produced about 300 million metric tonnes of fruits and vegetables, as per the 2016-17 data of the National Horticulture Board. However, due to lack of post-harvest infrastructure and cold chain facilities, about one-third of the produce goes waste. Such losses adversely affect Indian economy, even as the intercontinental trade in fresh fruits and vegetables is increasing rapidly.
Indian markets are flooded with exotic fruits with wax coatings. Waxing of fruit is an emerging technology which can minimise post-harvest losses and increase opportunities for distant and export marketing. Other techniques such as right methods of harvesting, packaging, storage systems etc. are equally significant in curtailing losses of perishable produce.
Perishable products
Fruits and vegetables are a rich source of dietary fibre, vitamins and minerals and form an important part of a healthy diet. However, these commodities are highly perishable because they contain 80-90 per cent water. Once these are harvested, water quickly evaporates, leading to loss of cosmetic appearance, nutrients and resulting in poor shelf life of the produce. Thus, fresh fruits and vegetables require protective treatment. Chemical fungicides provide the primary means for controlling post-harvest fungal decay. However, continuous use of fungicides has faced two major obstacles: increasing public concern regarding contamination of these crops with fungicidal residue, and proliferation of resistance in the pathogen populations.
Nowadays, consumers are highly health-conscious and demand fresh fruits and vegetables, which has spurred researchers to develop eco-friendly coatings and packaging that prolong the shelf life of the products. However, there are widespread misconceptions about fruit waxing among consumers. Certain types of waxes are permitted to be applied on fruits, in accordance with Good Manufacturing Practices or within the specified levels in countries such as Australia, New Zealand, the US and those under the European Union.
The Food Safety and Standards Authority of India (FSSAI), under Regulation 2.3.6 of the Food Safety and Standards (Prohibition and Restriction on Sales) Regulations, 2011, has approved three wax coatings — shellac, carnauba and beeswax — for application on fruits and vegetables. Shellac is a resin secreted by the female lac bug on trees. Carnauba wax is obtained from the leaves of the carnauba palm. Beeswax is the natural wax produced by the honeybee. All these waxes are processed as dry flakes and dissolved in organic solvents to make a liquid form for application on the horticultural produce.
Moisture shield
Fruits and vegetables have a natural wax coating which develops during the maturation and ripening process. However, the natural shield is destroyed during harvesting and post-harvest operations such as washing, grading, packaging, transportation etc., leading to bruising and decay of the produce. Waxing acts as a moisture shield and provides protection against pathogens and minor mechanical damage to fruits and vegetables. The application of wax coating not only reduces water loss through transpiration, but also minimises the respiration rate, thus slowing the biological system of perishable produce which are dependent on oxygen.
With a slower respiration rate, the ripening process is delayed and thus, the fruit remains firm, fresh and nutritious for a longer period with a better shelf life. The wax coating, when applied on fruits and vegetables, forms an odourless, tasteless membrane which creates a modified atmosphere around each fruit. Resultantly, the freshness and quality of the produce is preserved for a longer period compared to the unwaxed ones.
It can be done in several ways, ranging from manual rubbing of the product surface gently with a soft cloth or cushioning material drenched with wax, or submergence in wax, to automated roller brush application. During the process, only a tiny amount of wax is required to provide a microscopic coating around the crop. In general, each piece of waxed produce has only a drop or two of wax. Nonetheless, waxing does not improve the quality of inferior fruits. Heavy application of wax may, on the contrary, adversely affect the quality of fruits by blocking the fruit gas exchange, leading to the development of off-flavours. Some of the fruits which can be coated are apple, kinnow, lemon, orange, pear and mango.
In Punjab, about six commercial automated mechanical waxing and grading lines for kinnow have been established by the Punjab Agro Industrial Corporation and about 100 such automatic lines have been installed by progressive farmers and traders in the kinnow-growing areas of Abohar, Fazilka, Muktsar, Bathinda and Hoshiarpur . In Punjab, kinnow growers are commercially using citrashine wax (shellac) for improving the shelf life and quality of kinnow fruits during marketing. The application of citrashine wax on kinnow has been recommended by Punjab Agricultural University (PAU), Ludhiana. The citrashine-treated fruit can maintain its quality for up to two weeks under ambient conditions.
Lubricants unsafe
It has been noticed that many fruit retailers rub fruits and vegetables with a piece of cloth soaked with oils or lubricants to improve glossiness and appearance. This practice by small vendors or traders should be strictly checked as food safety regulations do not permit the use of non-edible chemical compounds. The waxing technique is commonly used in developed countries; in some countries, it is mandatory as quality assurance treatment for export marketing.
Wax coatings used on fruits must meet the FSSAI regulations for safety. Produce shippers, traders and supermarkets are required to label fresh fruits and vegetables that have been waxed. Fruits coated with food-grade waxes approved by the FSSAI are generally safe to eat. However, if people don't want to consume wax, they can simply wash and rub the fruits under lukewarm water.
Director, Punjab Horticultural Post-harvest Technology Centre, PAU, Ludhiana
Top Stories