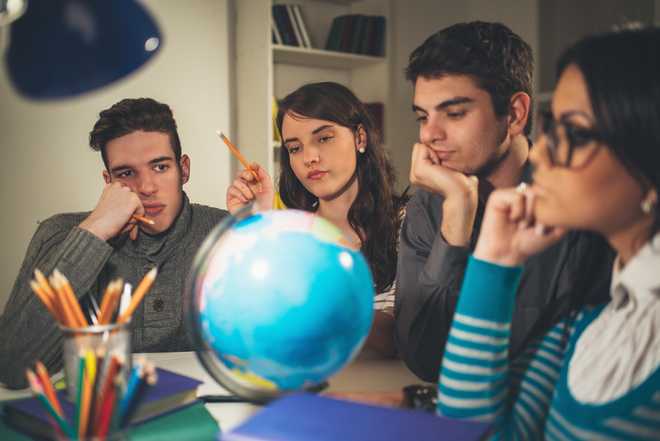 Swati Rai
Recently, a grocery delivery service start-up, Grofers withdrew job offers to ten students of Punjab Engineering College, Chandigarh. This was done two days before the selected students were to join duty. The company cited adverse market situation as the reason for its decision. And this is not an exception as over the past year a number of students who had opted to join upcoming start-ups have been left high and dry as a large number of placement offers were scrapped at the last minute.
This is a reflection of a growing, if not widespread, trend. Recently, startups such as Cardekho, Flipkart, InMobi and Hopscotch allegedly deferred dates of joining for freshers. This sure is a dampner in view of the recent hype about robust hiring by start-ups with very lucrative pay packages being offered in campus placements and even IIT and IIM students preferring to join new ventures rather than the established companies.
At such a time the question to be asked is — are start-ups losing their initial attraction or is it too soon to write these off?
One reason for downsizing and cutting down on headcounts in start-ups could be the global economic slowdown, and the resultant difficulty in securing capital investments. This fund cut, has made it difficult for start-ups to hire more than the bare minimum.
Commenting on the increasing trend of start-ups not honouring their commitment to new hired staff Vibhore Goyal, Co-founder & CTO, CoCubes Technologies says, "Start-ups get funding with a view of getting high returns, for this they set high target and then hire aggressively to achieve their desired growth targets. When targets aren't achieved — the reasons could be internal or external — pressure builds-up from investors; the option most start-ups are left with is cutting the costs. Headcount rationalisation is seen as the fastest and the most impactful route to survival, and so offers are revoked and firing begins".
Bangalore based, Jayanth Narayanan, author of 100 Days inside a Hyper Growth Start-up, feels that this crunch time differs sector wise as some sectors are having a better time than others. "Almost every investor is talking about Fin-Tech, Edu-Tech and Healthcare. These are the areas that have huge potential. Companies which figure out a way to deliver a service better leveraging technology are the ones that will thrive".
This current status of start-ups, especially in the wake of alleged hiring freeze across the board has the market pundits worried, but only slightly. Exclusively.com's CEO Amit Mahehwari sees it as a cyclical trend that of a recession globally, therefore impacting the Indian markets too. "There is hope and a conviction of a bright future for start-ups."
Tushar Mittal, MD and Founder, Studiokon Ventures equates the emergence of startups to the dot-com boom of the late 1990s, as these ventures became the buzzword in the second decade of the 21st century. "It seemed like a burst of euphoria, of optimism, after the recession of 2008. In India, a start-up is a symbol of the middle-class catching the entrepreneurial bug. Somehow the word start-up did not have the same negative connotation as the word 'business'," He opines. He adds that he doesn't view the current crisis as the end of the start-up dream, "It is just a stabilising of it, just like the dot-com business stabilised in a few years".
"Most start-ups today are run by first generation entrepreneurs. They have an idea or a product and most of the times a short-term vision, whereas, what they need to have is a long-term vision and a good strategy to help them build a sustainable business. While the government is encouraging them to start their ventures, providing platform for them to reach out and get investments, what these start-ups need to invest more in is the right strategies to move to a level where these can sustain and eventually become profit making", adds Goyal.
As far as the future prospects of start-ups is concerned, in the wake of a global slowdown, Narayanan is hopeful of a robust future and resultant hiring. "Start-ups will be under pressure to manage cash flows and become EBITDA positive. I also see extensive consolidation happening. The future though looks bright to me. The pain over the next few years will serve as a great training ground for the next generation of startups."
With start-ups in India hiring the best of the talent, students and colleges also need to be alert to possible stalling by companies, post the handing over of hiring letters.
Mittal sums it up, "as now the initial euphoria is over, and realism has set in it doesn't mean all start-ups will shut down or that people will not decide to run with a good idea. "In the future, however, they will make sure that every good idea is also backed up with a good business plan, and seen in context. These will no longer be emotional investments, but will be strategic in nature, taking into account various parameters."
Losing focus due to pressure of providing returns and scaling faster can be fatal in such a scenario. The focus must be on hiring quality and hiring right rather than hiring quantity. Having the right talent will help start-ups the most while these grow organically.
At such a time, it is only fair that companies are transparent and honest in their hiring process and the incumbent careful in accepting.
Top News
Police say bomb-making literature recovered from hideouts of...
Opposition parties slam CM Eknath Shinde; demand sacking of ...
The survey says Yadavs are the largest in terms of populatio...
The Nobel Peace Prize will be announced Friday and the econo...
Ajmer RPF said necessary action is being taken in this matte...