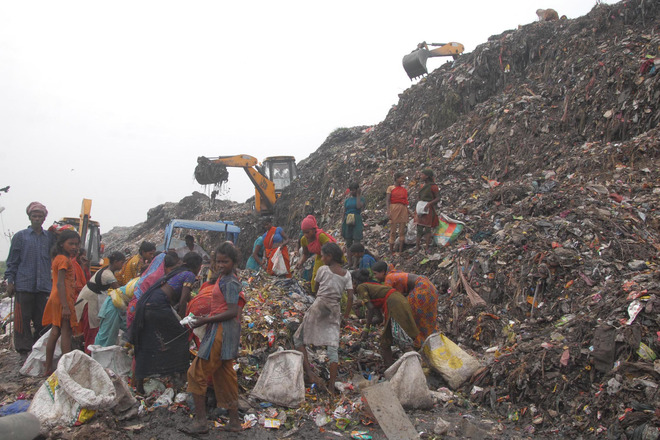 The management of thousands of tonnes of solid waste generated in Punjab's cities, with its teeming millions, continues to be a challenge for the authorities.
Even though the state government has taken some steps by launching 'Punjab Integrated Municipal Solid Waste Management Project', a step towards achieving total sanitation, the setting up of solid waste management plants at most places is mired in political controversy.
It will be a challenge for the government to manage municipal solid waste generated in 165 urban local bodies (all towns and cities) in a scientific manner.
The state has been divided into eight municipal solid waste (MSW) clusters — Bathinda, Ferozepur, Ludhiana, Jalandhar, Amritsar, Patiala, GMADA and Pathankot. At present, the integrated MSW project is functional in Bathinda and Ferozepur clusters.
Top News
Next hearing soon, closely following matter and extending al...
Sonia Gandhi, Mallikarjun Kharge, Rahul, Priyanka attend the...
Flags concerns to US, Canada over Pannun's threat to Air Ind...
Wray is expected to hold talks with senior Indian security o...
Sources say while a date for the meeting has not been finali...