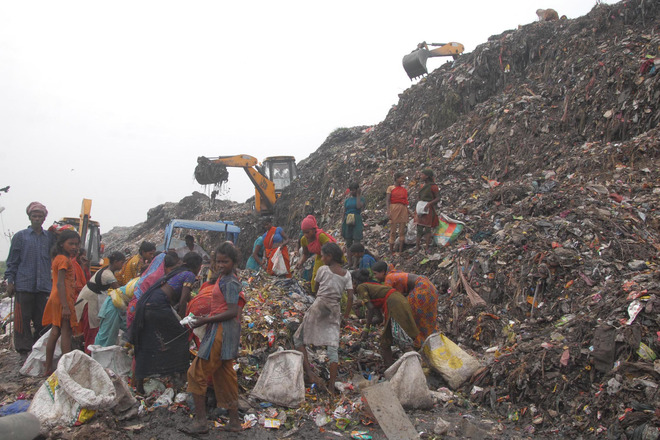 The management of thousands of tonnes of solid waste generated in Punjab's cities, with its teeming millions, continues to be a challenge for the authorities.
Even though the state government has taken some steps by launching 'Punjab Integrated Municipal Solid Waste Management Project', a step towards achieving total sanitation, the setting up of solid waste management plants at most places is mired in political controversy.
It will be a challenge for the government to manage municipal solid waste generated in 165 urban local bodies (all towns and cities) in a scientific manner.
The state has been divided into eight municipal solid waste (MSW) clusters — Bathinda, Ferozepur, Ludhiana, Jalandhar, Amritsar, Patiala, GMADA and Pathankot. At present, the integrated MSW project is functional in Bathinda and Ferozepur clusters.