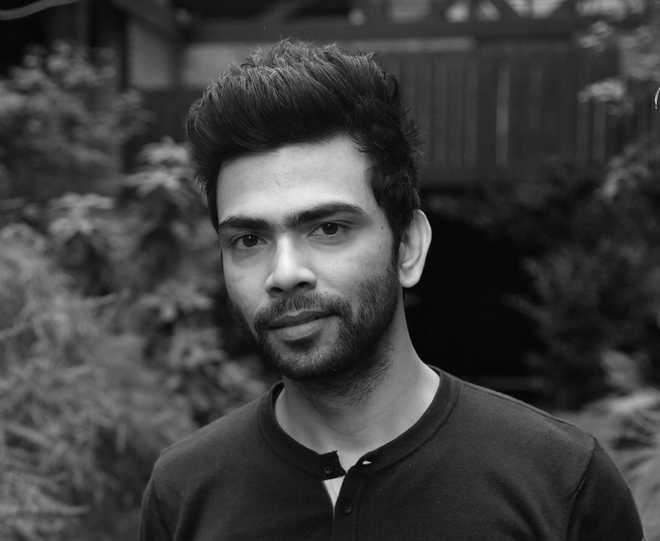 Dipankar Sarkar
Santhali language film Rang Mahal (Palace of Colour, 2018) is an attempt by filmmaker Prantik Narayan Basu to explore new modes of blending fact, fiction and experience to capture the local folk myth of creation through paintings made by the locals on rocks, hills and trees. Produced by the Public Service Broadcasting Trust, this is the only film from India which was in competition section for the Berlin Film Festival.
Until recently, the Santhali tribe did not have its own written script. The stories and myths were preserved and passed on orally through generations. The filmmaker has deftly used verbal narration with a variation, much like the rocks of a nearby hill that come in various hues. While a woman from the community narrates the tale of origin of creation and how their first house was built, the village prepares for an annual ritual. The director doesn't explain everything in a neat, comprehensible line but has rather experimented with the delivery of content and the device of off-screen narration.
Kolkata-born Basu studied filmmaking at the FTII in Pune. His final year short film Sakhisona (2017) won Tiger Award at the International Film Festival, Rotterdam, 2017, and the Silver Conch for Best Short Fiction at the Mumbai International Film Festival (2018). According to the filmmaker, "The film documents the process and culture of decorative art at a tribal village. The villagers continue to derive organic pigments from nature and adorn the clay walls of their huts as an annual ritual. It takes a micro look at this unique correlation of nature and culture and attempt to present a parable-like tale of an existing ecological art at the threshold of extinction".
Touching upon ecological and geological concerns, the visuals present a compelling engagement between nature and culture. On the colourful chalk stone hill, rocks are used by the local community to make murals and paintings on the walls of their houses for their annual festival of Sohrai. At times, long takes constantly highlight the rocks, cliffs, huts and trees while the sound design creates an ambience for the breeze, birds and other animals. It is nothing less than a challenging mix of traditional documentary conventions, personal nuance and artistry. It shows how screens can really control the boundary of our perception of the natural world through images, fables and folklore.
The film creates a viewing experience that is open to interpretation. It pushes the boundaries of questioning truth and fact as these are conveyed and represented. The documentary can be perceived as a cinematic accompaniment to a narrator reading an essay and reflect on the material it presents, to actualise the thinking process of the filmmaker. This approach gives a firmer delineation against a more general conception of experimental or documentary film practices and occupies a fringe area existing outside of conventional film genres.
The narrative is not bound by plot-driven mechanics of cause and effect. It illustrates how the convergence of images express an idea that documents cultural and historical moments of an ethnic group.
Top News
Eye on China, reiterate commitment to ensure free, open Indo...
Rubbish reports of their withdrawal from protest
Puri Vande Bharat 1st passenger train to run on restored tra...
PGI 2nd best medical institute after AIIMS-Delhi; PU slips t...
Says world paying price for wrong policies of some developed...