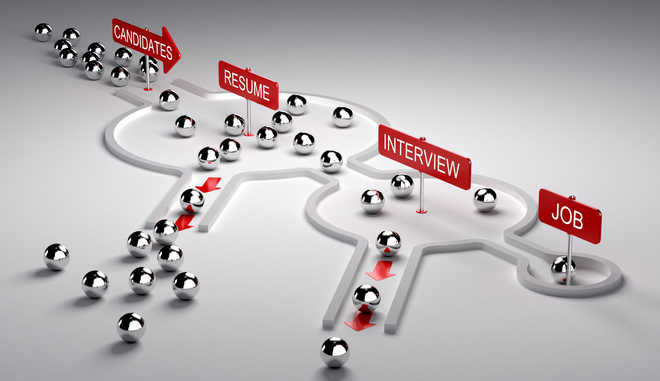 India will witness an addition of 11.5 lakh jobs in the first half of 2019-20, led by travel, hospitality and BPO/ITeS, according to a report.
"The positive outlook created by the stock market rally and increased investments seems to be having a corresponding impact on the employment outlook. It has revived the net employment outlook to a 3 per cent rise in the current half year," TeamLease Services executive vice president Rituparna Chakraborty said. The buoyancy witnessed will also translate positively on the job creation front and, in fact, around 11.5 lakh new jobs will be created in the formal sector, Chakraborty said quoting 'Employment Outlook' report. "Retail, logistic, educational services and fast moving consumer goods and durables alone will add around 1.66 lakh, 1.49 lakh, 1.17 lakh and 1.10 lakh jobs respectively," she added.
The report is based on survey across 19 sectors and 14 geographies among 775 enterprises in India and 85 employers across the globe to evaluate employment outlook trends. It revealed that 11 out of the 19 sectors surveyed project an increase in net employment outlook, while 8 sectors anticipate a decrease in outlook.
A key contributor to the positive employment outlook has been the tier-II geographies, which apprehend a 5 per cent increase in hiring sentiment, followed by tier III towns and rural area where hiring in projected to increase by 2 percent each. — PTI
Top Stories