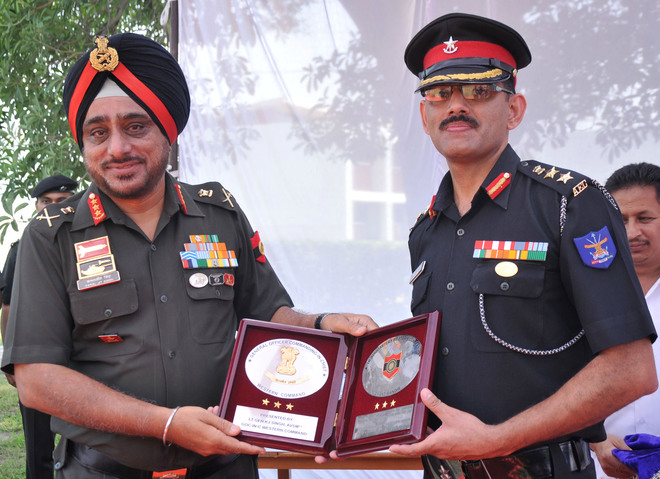 Parveen Arora
Tribune News Service
Karnal, August 24
Lt Gen KJ Singh, AVSM, General Officer Commanding-in-Chief (GOC-in-C), Western Command, today visited Sainik School, Kunjpura, and exhorted cadets to work hard towards joining the NDA.
He said they must keep nation's interest in their mind even in difficult situations. He also called upon the cadets to become role models for the youth.
He acquainted the cadets with the educational and professional opportunities offered to the officers by the Indian Armed Forces, encompassing overall personality development and the quality of life. He appreciated the performance of the Kunjeans in sports.
The officer also visited the English language lab, adventure club, the NDA block and the memory lab club functioning in the school. He also laid the foundation stone of a basketball stadium. Earlier, principal Col YS Parmar welcomed the General.