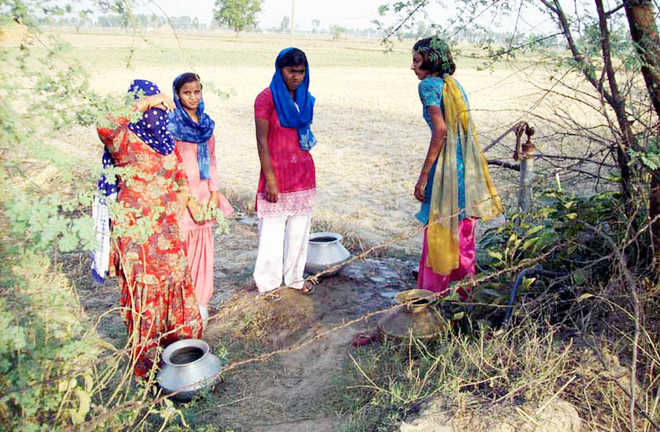 Satish Seth
Kaithal, June 15
Residents of Kharak Pandva village in Kalayat subdivision of this district are facing an acute shortage of drinking water as the canal-based water supply scheme has become almost defunct because the canal supplying water to the storage tanks remains dry most of the time . As a result, the Public Health Department has begun supplying water to the villagers from a tubewell installed in the village water works. The villagers complain that since this water is saline with excessive flouride contents, it has been playing havoc with their health.
The villagers said women had to fetch water from hand pumps far away from the village to meet their domestic requirements. They said this problem had been brought to the notice of local MLA Jai Parkash and Agriculture Minister OP Dhankar but to no avail.
Top News
Police release new footage; 'Waris Punjab De' chief spotted ...
The case was filed against Gandhi for his alleged 'how come ...
Can't keep defaming people, democracy and the country and ex...
Lawyer Abhishek Singhvi discusses legal strategy with Rahul ...
In 2017, top court declared practice of instant triple talaq...