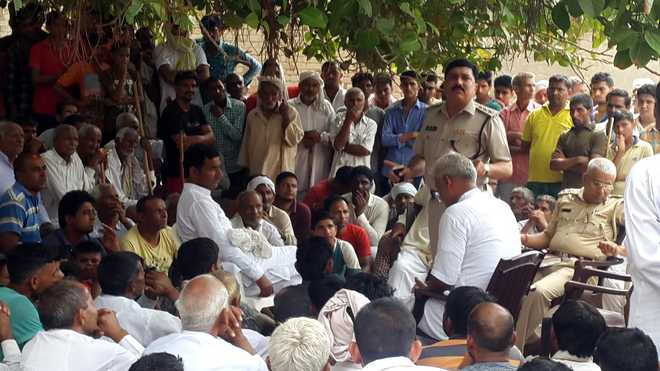 Our Correspondent
Kaithal, June 23
A resident of Mundri village was injured in a firing by alleged cattle smugglers late last night.
According to information, Mahavir, who was coming back to the village in his car last night, noted that some persons were loading stray bulls in their vehicle. He parked his car in front of their vehicle and challenged them. The smugglers opened fire and a bullet hit Mahavir in the chest. Following the firing, the smugglers fled the spot with their vehicle. Some villagers who heard the gunshots rushed the spot and took the injured to Civil Hospital in Kaithal where doctors referred him to PGIMER, Chandigarh.
In protest against the incident, villagers gathered at the Love Kush Tirath in the village this morning and tried to block the road, but on assurance of DSP Satish Gautam and CIA in charge Satyavan Jangra that the culprits would be arrested within 72 hours, the villagers deferred their plan.
The police recovered an empty cartridge from the spot and registered a case under various sections of the IPC.