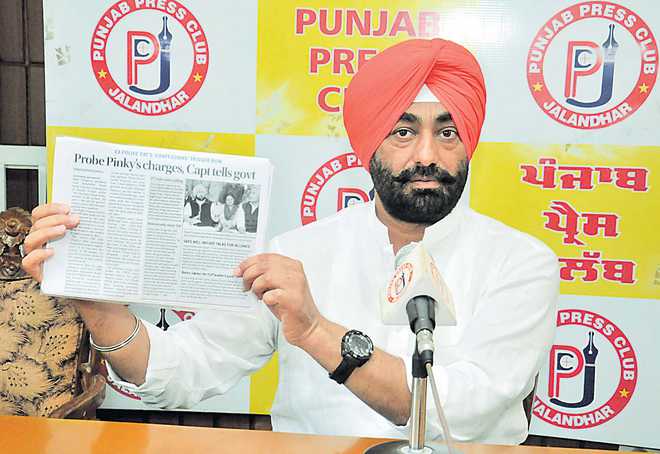 Tribune News Service
Jalandhar, April 3
Backing the Independent People's Tribunal (IPT) campaign to provide justice to the victims' families in cases of fake encounters during militancy, AAP MLA Sukhpal Khaira said today that Chief Minister Capt Amarinder Singh should order a probe into the extra-judicial killings.
Khaira urged the Supreme Court to take suo motu cognisance of the issue. He said, "Capt Amarinder had resigned as a Congress MP after Operation Bluestar. Following former cop Gurmeet Singh Pinky's revelations on fake encounters, he had sought a probe into the matter. Now, he should take action on the issues raised by the IPT. A Commission of Inquiry should be set up."
The AAP leader added, "The families of 2,097 'unidentified' people who were illegally cremated have been seeking justice for the past more than 25 years. No punishment has been meted out to the police officers responsible for large-scale fake encounters."
Top News
The decision amounts to creating a parallel jurisdiction, ta...
During today's games, a generator would be required to power...
Karnataka Deputy CM Shivakumar visits one of the schools to ...
'In Punjab, Rs 11 is considered a 'shagun', so I am announci...
Secretary of State Blinken was responding to a question on t...