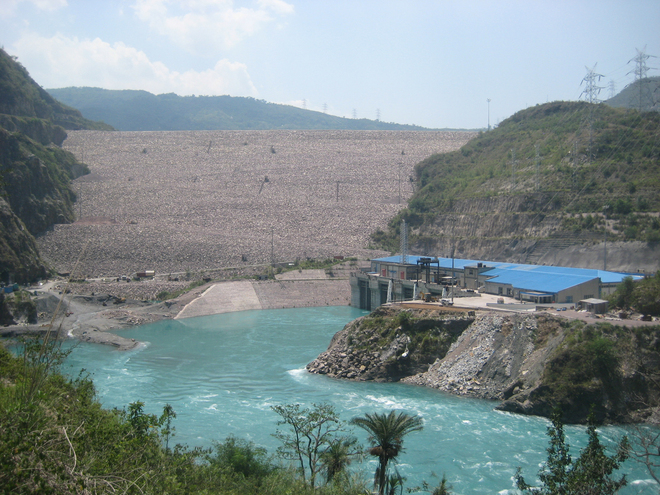 Our Correspondent
SUNDERNAGAR, June 29
The much-awaited 800 mw Kol Dam project will be inaugurated soon as three turbines out of four have started generating electricity a few days back and the fourth turbine has been tested successfully during the trial run. The project will be inaugurated soon after certain formalities to be completed by NTPC Ltd.
The foundation stone of the 800 mw Kol Dam project was laid on June 5, 2000, by then Prime Minister Atal Bihari Vajpayee at Kangoo near here. Four turbines each of the 200 mw capacity have been installed in the powerhouse.
The Kol Dam will annually generate 3,054 GWh electricity on the 90 per cent dependable year basis. The Himachal Government will get the 15 per cent of free power and further 12 per cent of power at bus bar from this project as per the agreement executed between the NTPC and HP.
According to highly placed source, the Kol Dam project is prestigious for the NTPC. It being the first hydro power project that has faced several challenges during its construction due to geological surprises and environmental issues.
According to highly placed source, last month the three turbines developed some defects but now it stand rectified and these are now generating electricity.
Top News
Says unprecedented assault on corruption has angered those w...
As part of the special drive, the regulators have identified...
Behind him, Papalpreet Singh, who is said to be his mentor, ...
Punjab CM accuses Jathedar of favouring the Badals; Giani Ha...
7 others, including Ahmed's brother Khalid Azim alias Ashraf...