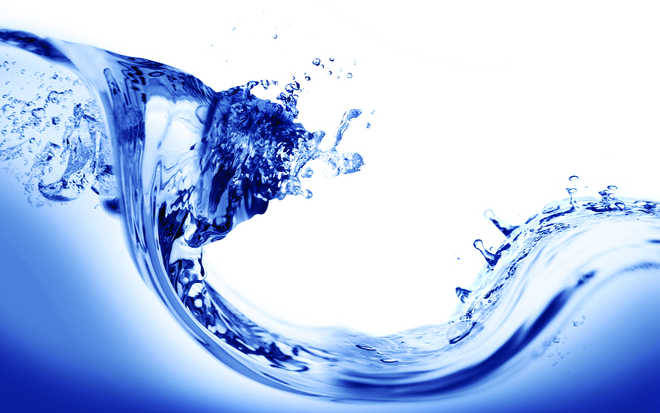 Pratibha Chauhan
Tribune News Service
Shimla, June 16
The water woes of the state capital and the suburbs may finally be addressed with the World Bank (WB) giving its nod for the taking up of the Rs 643 crore Kol Dam lift water supply scheme to cater to the growing needs of town and suburbs for the next three decades.
Dr Smitra Mishra from the World Bank today visited the proposed site near Tattapnai for the lifting of 55 MLD water daily from the Kol Dam. She will hold detailed discussions with Secretary, Irrigation and Public Health Anuradha Thakur and the Shimla Municipal Corporation here tomorrow to look into the various aspects right from lifting and distribution. She also met Chief Minister Virbhadra Singh.
"The World Bank has agreed to partner with us for taking up the Kol dam water supply scheme to be able meet the growing water needs of the entire Shimla Planning Area, including the suburbs," confirmed Anuradha Thakur, Secretary Irrigation and Public Health. She added that a very important component of the project will be the thrust on globally observed best practices with regard to water supply.
As per the revised proposal sent in June 2015, the World Bank will provide Rs 544 crore while the state will pitch in with an amount of Rs 129 crore for the project. With supply from the Ashwani khud which provided up to five MLD being stopped since January 2, 2016 earlier this year due to contamination, the nod from the World Bank for project has certainly come as a big breather.
The scheme will look into the issue of water governance through reduction in losses by strengthening the distribution system and plugging leakages and resultant wastage. The implementation of the scheme is also expected to improve the sanitary conditions of the town by providing sewerage connectivity to all households, setting up of modern sewage treatment plants (STP) and rejuvenation of sewer lines. The project will also touch upon issues like siltation and energy charges.
With the water supply from various sources like Ashwani Khud, Gumma, Giri and other sources proving to be inadequate to meet the needs of the town, the state government has been pressing with the Centre to take up the Kol Dam water supply scheme. The water situation during the peak tourist season in the summers becomes even more grave as a huge floating population of tourists visits the city daily.
With the population within the municipal limits being almost two lakhs and added to that the population residing in the suburbs, the water needs of the town are expected to shoot up manifold. The requirement of the town can be met within 38 MLD but during the tourist season it peaks up to 45 MLD.