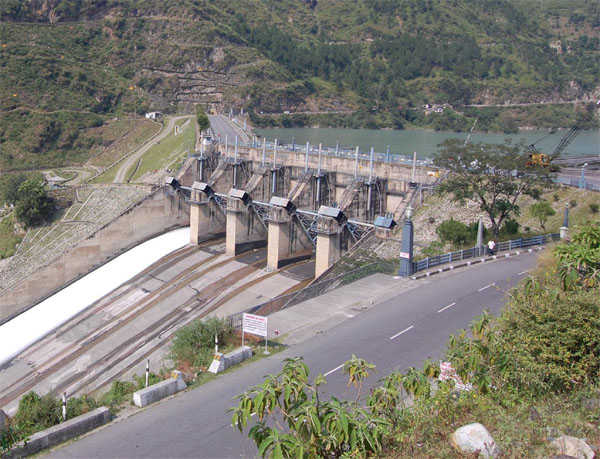 Kuldeep Chauhan
Tribune News Service
Shimla, June 15
The accidents in the HP State Electricity Board (HPSEBL)-run four power projects, 2 mw Rongtong in Spiti, 126 mw Larji in Mandi, 120 mw Bhawa project in Kinnaur, 2 mw Saal project in Chamba, have exposed the fact the board does not follow the mandatory standard operating procedures (SOP) and maintenance manual guidelines framed by the Central Water Commission (CWC).
The board lacks enough trained staff of engineers to ensure the proper implementation of SOP and maintenance guidelines for the safety of powerhouse and dams and its staff. As result, these accidents have cost the board dearly as losses have mounted into several crores of rupees on account of loss in power generation and loss to the project machineries, revealed power and project engineers.
A four-member inquiry committee into the Rongtong project blast that killed three engineers yesterday is yet to pin the blame as to why no senior engineers were present when the repair work was being carried out by three engineers.
But the Divisional Commissioner inquiry into the Larji June 8, 2014, tragedy that resulted in the death of 24 engineering students from Hyderabad had pinned HPSEBL on lapses in implementing the SOP while releasing dam water downstream the Beas. The government formed dam safety cell for power projects.
The Saal project in Chamba inaugurated in 2000 was suffered 80 per cent damage after a massive landslide buried the project under tonnes of debris on May 10 this year. The project is yet to be restored and board has suffered damage worth several crores.
However, no lesson seemed to have learnt from the Larji tragedy. Then came the fire in the Sanjay Vidyut Jal Pariyojna on January 22 this year that resulted in the shutting down of a powerhouse indefinitely.
The two-member inquiry into the Bhawa powerhouse fire indicted the Bhawa project authorities. The water supply to the underground powerhouse was disconnected while a huge quantity of machine oil was kept near the transformer that caught fire that burnt switch gear causing crores of rupees to the board, revealed sources.
HP engineers say that the board was suffering these losses as they lacked the trained engineers. The limited staff is under pressure to perform technical duties and pressure mount on them as the government was not serious about filling the posts, said Lokesh Thakur, general secretary, HP Power Engineers' Association, expressing anguish over the death of three engineers, two of whom worked in the HPSEBL.
CMD HPSEBL PC Negi, who is on leave, said the board had made the government aware about the problems, but many accidents occur due to natural calamity as well. "We have taken rectification measures, adopted SOP for dams and powerhouses", he added.