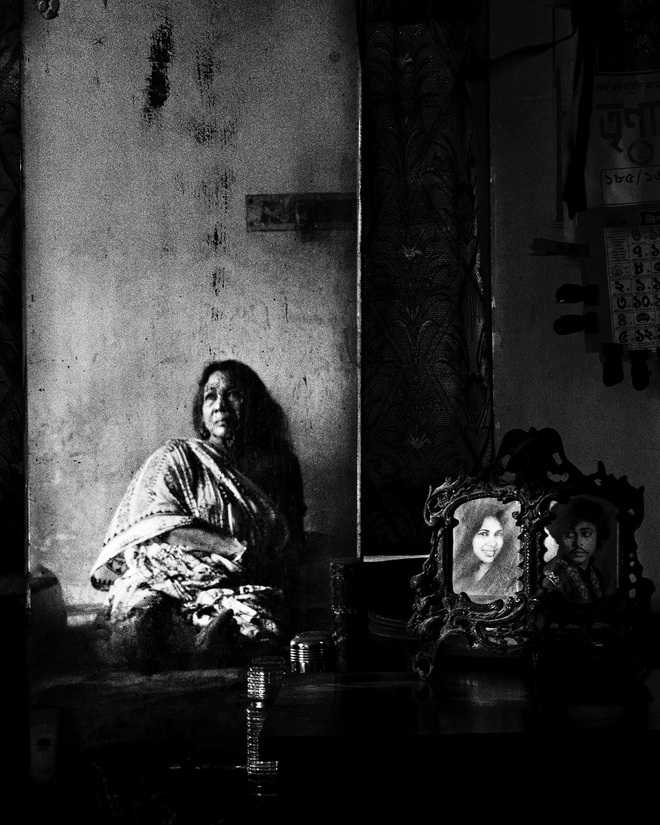 Amit Sengupta
For years, photographer Soumya Sankar Bose has searched the archives, the lanes and bylanes of Bengal and documented the great and forgotten artistes of jatra, the moving theatre companies in rural and urban Bengal. This was unique to Bengal's aesthetic culture, with even great artists like Utpal Dutt and others performing jatra in the villages of Bengal. This particular photographic documentation project about jatra was made possible by a grant from India Foundation for the Arts under the Arts Practice Programme.
What propelled you towards the visual documentation of jatra artistes and this great genre of folk theatre and performance?
I knew I had to work on this project when my uncle retired from the jatra and joined a railway factory, hoping to do what he could not as an artiste — earn a living. I began photographing artistes who are now unemployed, but were once gigantic figures of the jatra.

Soumya Sankar Bose, 29, completed a one-year diploma in photography from the Pathshala South Asian Media Institute, Dhaka. His project, 'Full Moon on a Dark Night' was awarded the Magnum Foundation's Photography and Social Justice Fellowship. In 2018, he received the Magnum Foundations' Migration and Religion grant. Bose is also the recipient of India Foundation for the Arts grant thrice in 2015, 2017 and 2019. In 2019, he participated in the prestigious World Press Photo's 'Joop Swart Masterclass'. Bose lives and works in Kolkata and represents the Experimenter Gallery. His work has appeared in several national and international publications.
How difficult was it for you to trace these forgotten artistes? Have they got recognition in their lifetime, or are they languishing in utter poverty and despair?
Most of the retired artists are old and hardly use mobile phones making it really difficult for me to connect with them. One artiste told me that one of his co-artistes lives in some area; then, I used to target the location and then start asking random people if they knew that person or at least know where they lived. That's how I found them mostly. They were once gigantic figures of the jatra theatre movement during the 1960s-70s, but, now are mostly unemployed.
What were the reasons for the origin of the Jatra art form, starting with Chaitanya's Vaishnav movement? Were there social restrictions?
I'm not an academic, so, I think I am not the right person to answer this question. Honestly, I am less concerned about the forms as I believe that so many researchers are working on these art forms. Instead, I am more concerned about the artistes who helped keep these forms alive for decades but are now facing poverty. In my opinion, we should start thinking about them also. Jatra and its mythological stories will definitely remain in the pages of history as one of the famous Indian folk art forms. However, the people who kept it alive are fading out, or going to fade out.
You have used black and white pictures. Is it intentional?
I have shot this series in black and white with a certain amount of grain so that people get that old feeling through the images. It's a story of the people in their prime.
What is your next project?
My next project is the Marichjhapi massacre, which refers to the forcible eviction in 1979 of Bangladeshi refugees on Marichjhapi Island in the Sundarbans, West Bengal, and the subsequent deaths of thousands of innocent people by police gunfire, starvation and disease.
Top News
Banking sector resilient, says Reserve Bank of India | Marke...
Karmakar's dope sample collected out-of-competition by the I...
The minimum being charged by a cartel for a foreign national...
250 evacuated | 19 houses, mosque, madrasa declared unsafe