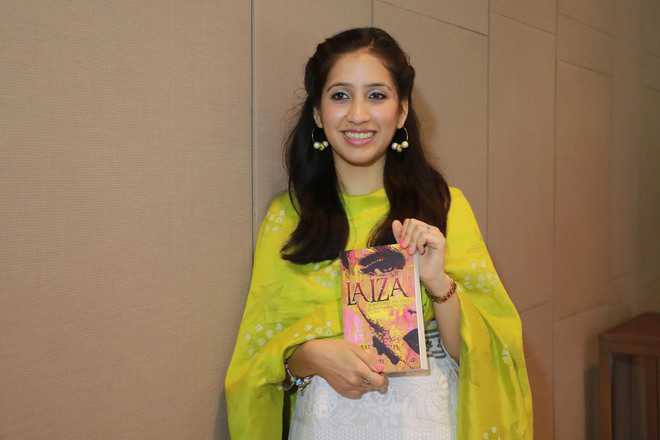 Manika Ahuja
Putting pen to paper is not as easy as it seems to be. The turf gets all the more rocky if you are a nouveau author making an early start. It is not just the writer's block that poses a threat, one has to battle out the age-old misconceptions which deem a young writer's work— 'Literature in a hurry' and 'an immature piece of writing only pertaining to fairytale-ish love stories and nothing beyond that.' Convincing the top-notch publishing houses is not a cakewalk, either.
All those wobbly factors apart, of late Tricity's literary canvas is brimming with young authors, who have graduated from penning fictional accounts of fairytale romance to more realistic and hard-hitting subjects. Some prominent faces from the young crop of writers share notes on the challenges of starting early and whether or not young writers are taken as seriously viz a viz the ones who are 'more mature and experienced'….
Give youngsters their due
Chairperson of Chandigarh Literary Society, Sumita Misra, who relishes penning poetry, credits authors Chetan Bhagat and Ravinder Singh for rekindling an interest for writing among young minds. She observes that it is wrong to dismiss works penned by young authors "by categorizing them as literature in a hurry, it is literature of the modern era replete with elements that establish an intimacy with millennial readers."
Take us seriously
Sumrit Shahi was merely 17-years old when he proudly held his first published work—Just Friends (which turned out to be a bestseller). The now 23-year-old, a product of Chandigarh's St. John's High School, who wrote the story and screenplay for Channel V's show— Sadda Haq, humbly admits that, "Chetan Bhagat pioneered the popularisation of young adult fiction in India, we cannot take that away from him."
As for whether or not young authors are taken seriously in the literary arena, he smiles, "We may not be producing literature in the conventional sense of the term, but we youngsters are definitely making a noise. That there is a slot specifically dedicated to young debutant authors in various literary festivals is indicative of the fact that it is time to take us seriously!"
Age is just a number
Twenty-three-year-old Chandigarh girl, Kudrat Dutta Chaudhary, who recently unveiled her book— Laiza, envisions a conspicuous bias against young authors running rampant in society till date. "Why blame the readers? Even publishers feel intimidated when young writers hand them a manuscript. Some of them really give you a hard time. Precisely for that reason, I preferred self-publishing my book," notes Kudrat.
The author, whose work explores profound themes of women empowerment, immoral trafficking and prostitution in the 2015 earthquake-hit Nepal, observes, "My question to the skeptical critics is, if a profound thought strikes me at the age of 23, why would I delay it until I venture into a 'mature age?' Maturity should never be equated with age."
Deeper connect with readers
Vani, whose debut novel The Recession Groom is a rom-com set in the period of global credit crisis, believes that age has no bearing on writing. She substantiates her point by throwing in some internationally well-known names, "Some of the greatest writers of all times such as, Emily Bronte, who wrote Wuthering Heights, penned their best works in their 20's."
She takes a pause, and continues, "Literature has always been reflective of the time in which it comes into being. The modern generation cannot relate with Charles Dickens as much as their predecessors did, anymore. Besides, young authors such as Ravinder Singh seem more accessible to the reader, for they write in a contemporary lingo."
Agrees fourteen-year-old Anika Bhalla, who joined the writers' club with her debut book—Adventures of the Girl Gang, "Young authors establish a deeper connect with modern-day readers."
Not immature
All of fifteen, Abhiraj Lamba loves penning poems based on lesser-known stories from ancient India's epic text—Mahabharata, among other subjects. According to the writer of Poems for Poetry's Sake, "People might think authors who start off young are immature, but that is not the case. The next gen needs to be given a warm welcome in the literary sphere—listen to what we have to say."
Uninhibited approach
According to Suditi Jindal, who turned to writing when she was merely nine years old, it is time for society to acknowledge "out-of-the box topics the younger crop of authors is swiftly producing." The author of Grow Up Moon!, who has recently launched her second book Adulteress, notes, "More than anything else, it is our uninhibited outlook and ability to present bold subjects that sets us apart."