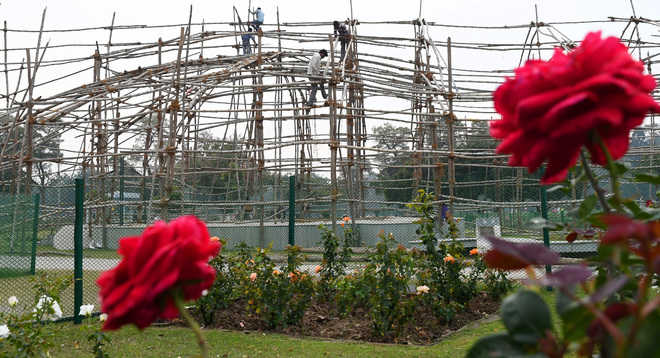 Tribune News Service
Chandigarh, February 14
A day after the Chandigarh Tribune highlighted dried rose beds at Rose Garden, Sector 16, ahead of Rose Festival, the MC's horticulture wing submitted its reply to senior MC officials.
In their reply, officials admitted that many varities would bloom after the festival concluded.
Sources revealed that the Horticulture Wing submitted that most of the roses bloom on and off throughout the year. They also submitted that many varieties will bloom in the coming days.
The MC is organising the Rose Festival from February 17 to February 19. MC officials claimed that there will 829 varieties of roses for the visitors.
The MC will spend Rs 49 lakh on the Rose Festival. As per the officials of the Horticulture Department, there are 1,400 flower beds and nearly 40,000 plants.
Top Stories