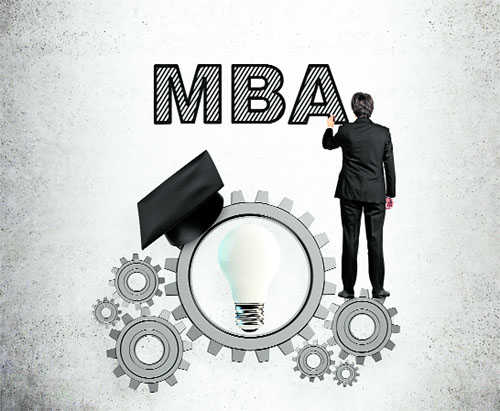 Jatin Bhandari
As new businesses are evolving, and companies are getting innovative in launching new products and services, Most of the students in 2016 had been keen on getting a top tier MBA, and then either start a venture or get a top-job as an MBA brings credibility on the resume and adds a lot of skill sets in a very short span of time. It is a turbocharged experience that was very popular in 2016. Many factors have contributed to the MBA wave in India.
Flushed with funds
A lot of money was pumped into the economy by these private equity firms. A lot of these fund managers are sitting on excess capital with not so great returns across the world. And that is how we started witnessing splurge of valuations and we say newer models such as Flipkart, Jabong, Zomato. While none of these companies is making money or has a strong cash flow from operations, these have created a huge appetite in the working professionals. The early adopters started to replicate these models, and terms such as Funding, Valuation, became the buzzwords. Society is now more open to entrepreneurs than it was 10 years ago and many applicants wanted to explore MBA in order to be competitive in this marketplace. They are not satisfied with a plain technical background.
Changed perception
A stable job in a multinational company is not the biggest thing in the country anymore. Professionals are not keen on working in the same function for 10 years. The line between thinking about an idea and jumping to executing that is not that wide anymore. These MBA professionals came with diverse interests such as IT, Finance, Media, Real Estate, Consulting, Energy, and many more. The common theme across all of these applicants was a desire to make a meaningful impact.
When you think of an MBA now, you will see an enterprising DNA as a critical part of the experience. Execution of an idea (in your own venture or in a large enterprise such as Google) requires many tangents. It is the ability to join the dots and assessing the arbitrage in the market, and getting the right minded people to come together into fulfilling the need of the market. An MBA can assess a profitable model in the United States, get funding from an investors in South Africa, source a product from China and launch a business in India, and take it to the IPO route. In addition to the network, an exposure to the diversity in a business school will make one aware of the sensitivities of different cultures. If you need to expand your venture into Latin America, it is important to learn about areas such as business culture, business etiquette, meeting protocol, and negotiation techniques in order to maximise the potential of the investments. Business gifts maybe well accepted in China but may be misconstrued in India. Different cultures speak different business languages, and GLOBAL MBA programmes train the managers into these sensitivities.
Focus on designing
In the previous decade, when the schools used to focus on training people on running an existing machinery, lead a large P&L, and make it more appealing to the shareholders, now, the schools have immersed more courses that encourage students to be designers, and this is what is making an MBA a very popular pursuit for majority of professionals. They are encouraged to design companies, design models, take those ideas from inception to reality.
An MBA also gives an the ability to lead large teams, build effective organisations that move forward with velocity and fulfill the purpose of the overall engagement. The way this organisation has inculcated interdisciplinary thinking in the working professionals enables businesses to assess the impact of their decisions across a wider spectrum. E.g. imagine the country's largest retailer creating the new branding campaign without a commensurate supply chain or a robust financial planning? Different functions ought to move together in order to a significant outcome.
A lot is yet to happen, and it is heartening to see the initiatives that the schools are continuing to take in matching pace with the ever-changing requirements of the eco-system, and creating flexible all-rounders who are capable of working in the 'unknown'. We are yet to completely understand the impact of demonetisation on the organised sector, but I strongly feel that an MBA will continue to gain a lot of popularity in the years to come.
— The writer is Founder & CEO, PythaGurus Education
Top Stories