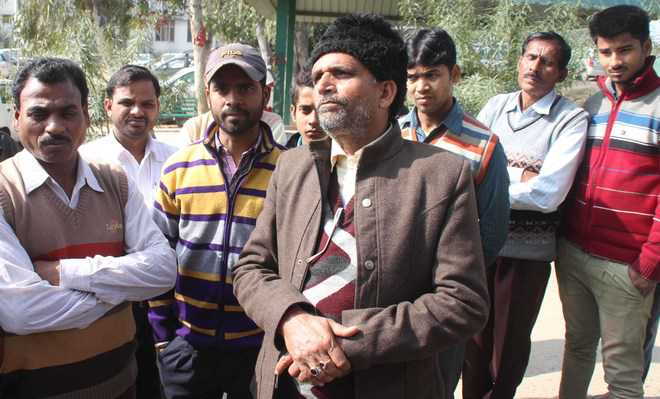 Tribune News Service
Ludhiana, January 31
An 18-year-old boy, who went missing on January 25, was found dead in Sidhwan Canal near Barewal area here today.
The victim has been identified as Vishav Kumar. A resident of Deep Colony in Dhandri, Vishav was a BCom first year student at Khalsa College and an active RSS volunteer.
His body was spotted in the morning by some passersby who further informed the police.
The police after conducting the investigation informed Vishav's family about the recovery of the body.
They testified that the body recovered was that of Vishav. His postmortem will be conducted tomorrow.
Prima facie some injuries have been found on Vishav's body, but it is suspected that the injuries and scratches occurred after the body was dragged at the rough surface of the canal.
He had left for his college on January 25 morning, but did not return. His phone was switched off. His family began searching for him and visited the college even. The college authorities said Vishav did not attend college.
A relative said he saw Vishav near his house on January 25. Vishav told him that he was going to the market with his friends.
Later in the evening, Vishav's scooter was found abandoned near a tea stall in Dugri.
The tea vendor said Vishav visited his shop with another youth and had tea.
The police was trying to find out the youth who was last seen with Vishav. He was the youngest son among three siblings. His father Rakesh Kumar runs Gyan Nikatan School in Dhandari. Vishav was an active RSS volunteer and used to regularly conduct RSS shakhas on the school premises. So far it is not clear whether Vishav was thrown into the canal or he jumped himself.
The police was also investigating as to why the youth who was last seen with Vishav did not approach the family or the police.
Top Stories